Meet the Indian origin youngest app developer.
Well there are seven wonders in the world but what about humans. Everybody heard about kautilya the extraordinary boy, ask any question to him he will give you correct answer. Similar to him today we are going to tell you about the youngest app developer whose age is just 12, name Tanmay Bakshi. Yes you heard correct only 12 years old boy works in IBM as IBM Watson developer.
He started the computer programming at the age of 5. Thanks to his father who was computer programmer, he took inspiration from his father then decided to become a computer programmer. He started learning batch programming and fox pro first as these were the softwares used by his father. Tanmay is the writer of Hello swift an IOS programming module for kids and other novices. This is the programming module which teaches young developers "how to learn swift language".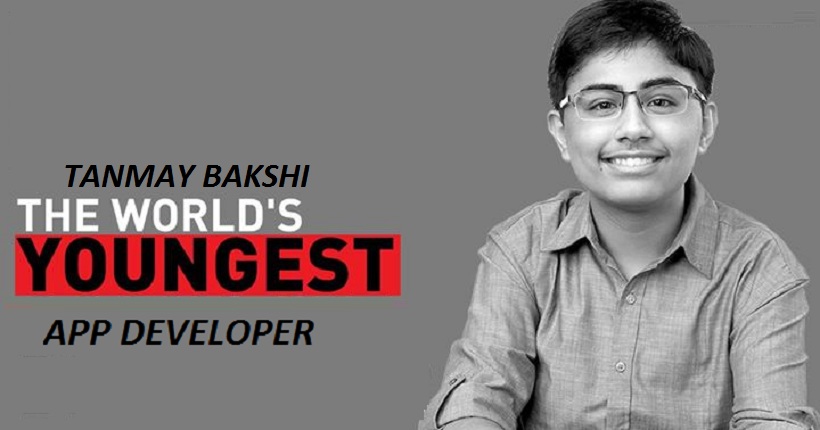 Tanmay also has its own YouTube channel where he gives classes on coding and web development. His channel has approximately 267,013 subscribers all that he achieved at the age of 7. When he was 9 years old, he developed his own IOS app with the names of Ttables, specifically designed to teach basic mathematics which include division, multiplication for school going children's.
After that Tanmay start taking interest in artificial intelligence which led to him connect with IBM. Now he is with IBM artificial intelligence project Watson.
It is IBM's Question answering computing system that works on technologies like machine learning to process natural language queries. Tanmay also created his first IBM Watson application Known as 'Ask Tanmay' which works on A.I to give answers of the questions put up by App users.
He was also invited as a primary speaker at IBM conference where he spoke in front of audience more than 25,000 technocrats. He also addressed more than 10,000 at IBM conference in Bengaluru. He got an opportunity to speak in Dubai where he was primary speaker at conducted debate on Artificial intelligence.
Inspirational stories of children's like Tanmay tells the world there is no age of learning and success. You can become successful at any age just be consistent with your effort.