Tax scam steal information generate huge loss
How disgusting it is when your personal information related to your bank or any other detail used by someone else. Day by day such crimes are increasing but who else care as we all know with such information, they can generate a huge amount of money and make you feel frustrated. The research said that thousands of people lost millions of dollar and a lot of information to tax scams as such decent user falls in a trap of those experts and they even don't realize what happened. Who cares of somebody when they get money and the worst part is such professionals know much about your personal life and know who to target now or who else is done.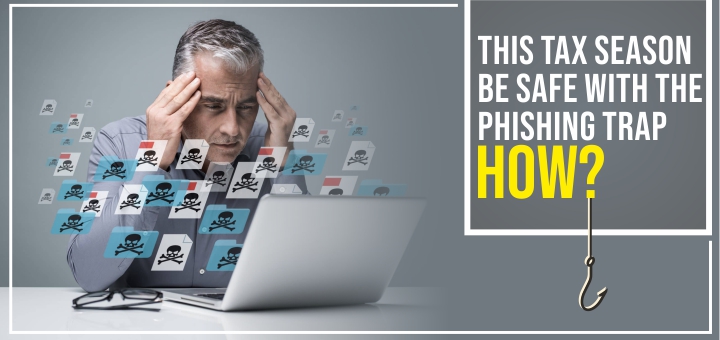 When you want to attempt file return you get to know that someone else has filled about the detail by using your name and of course such people are not a decent one like you. Well, this one can not only be done in this way but even they can also do that through calls from tax scammers and introduce themselves in front of you as a tax official. Well, it's not your bad luck as there are many ways from where you can overcome this issue. We know tax fraud is common these days but we want everyone to stay safe from such issue so here we highlight the phishing scam which is one of the important aspects to understand.
Phishing scams
The most common way for the scammers to steal the important details of the user is sending an email link that is just similar to the government website. You can also say that it just looks like the real one but in an actual way, it is a phishing scam. These websites try to steal all such credit card or your personal information that they wanted and unfortunately it looks so real that you definitely give details. If you don't want to fall in this trap then always make sure to avoid these links. We want to introduce a Zone Alarm Anti Phishing solution which offers you good protection and you can say that your data is safe. We suggest everyone to open the official website of government through a browser so if you find any suspicious, contact to the organization and share all such details which you have got through a phishing scam.
After the phishing, there is one more tax scam that we want to share with you and it is about the Impersonation scam.
Impersonation scam
Here the scammer introduces as IRS(Internal Revenue Service) or tax official as here they can talk to you through email or fraud call and demand some details from you so that they can steal it and generate money. They can also request that you pay using a strange method such as gift card and pre-paid credit card. If you owe money to the IRS, you will definitely receive an email of an official bill and they never contact you before that. So whenever you receive any call from the IRS then always remember below points-
. IRS never asks for your credit or debit card number on a phone
. They will not create an issue of immediate payment such as prepaid debit card, gift card and wire transfer.
. They will never call police or never bring in local police that you are arrested for not paying your tax
Business tips
It's important that your employees knows what to do if your company is a victim of a data breach or identity theft so here we want to suggest you to take time to read the company response protocol.
Try to avoid those links or attachment which you get from an unknown person. Tell your employees to be suspicious.
Someone try to impersonate the CEO of your company and then send you an urgent email where they request you for updating personal information for not getting any kind of tax issue in the future.