It's so good when we saw changes in technology that provides us fabulous features. We have seen some amazing technology only on mobile phones but how good it is when we use it in a more compact way. Here in this article I am talking about smart watches. These smart watches are in trend. Do you think without applications these are worth to purchase? I don't think so. Some we have latest devices but we don't know how to use it. Today in this article I am going to tell you about some amazing applications for smart watches which you must have. It may help you in many purposes and ease your daily work. So just read the article till end.
Try Apple watches in place of your smartphones
You have seen the mobile application platform running on smartphones but how good it is when such mobile apps can be useful and ready to run on smart watches.
At first Seiko released the Smart Watches in 1998 with the name of 'Ruputer'. At that time it was the only one. Now several companies have shown their efforts in the field of smart watches. At present we can say that Apple is on top.
If you are using Apple's Smart Watch then you must have idea about some amazing apps of this smart watch.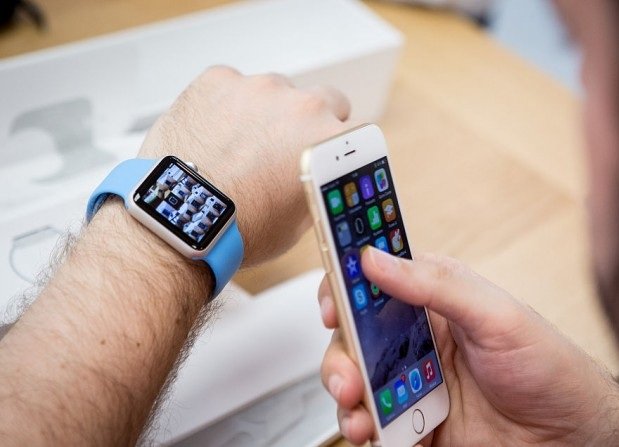 Before going to understand the applications that can run on Apple watches, let me tell you that you have to first download the application in your iOS. Even most of the users don't know how to run these applications on Apple watches so they remove those apps by tapping it and turning off the option to "Show app on Apple watch". Now it's time to understand what those applications are that can be beneficial for the user to operate in Apple watches.
'Yelp' application to aware what is near to you
If you are foodie and wants to know about restaurant, market or any kind of store near you then this application is best for this purpose. If you are using Apple watch then download it soon. Yes, the application is very helpful for the users who need to search for some new restaurant, bar, coffee shop or any new shop near them. Even the application shows you the review about the place whatever you selected and also the app show you the direction so that you don't have to ask anyone where to go.
For recording purpose, you can use the app 'Voice Record Pro'
You have heard the name Voice memos app to record the audio but I know this is new for you to understand about the Voice Record Pro which operates in Apple watches. All you have to do is just press the button and you are able to record anything that you can hear later. Do you want to monitor the volume of audio? No need to worry as the application will display Volume Unit meter for this purpose.
For your positive thinking use '10% Happier' app
Everybody needs something to feel calm and relax but why to waste time on mobile phones when Apple watches are ready to help you. Use the application called 10% Happier for this. You will see the application provide the meditation each day which helps you to think positive. So I just want all of you to open the app to start daily meditation and then close your eyes and feel relax. To use this app you have to pay $99.99 per year subscription.
Experience the amazing music on Apple watch with 'Pandora Music' app
There are too many music lovers reading this some loves to hear coke studio songs or some of you are a die-hard fan of Bollywood songs. You always hear the music on your computer or mobile phones but why don't you try on Apple watches as the app Pandora Music enables you for this purpose. When you use this application, you see it displays the station that you have created via the mobile phone.
To watch the top news, use the app 'News 360'
For the news purpose you can operate the application in your Apple Watch and the app you have to operate is News 360. Just select the category and the app will show you the news which you want to know. After completing the concept on mobile, you can simply access it in your Apple watch. So according to your interest app will show you top trendy short stories, news which you can read in Apple watch.
For your physical health, 'MyfitnessPal' app is useful
Most of you want to know how much calorie you have taken. To know the intake calories why don't you operate the application 'MyfitnessPal' in your Apple watch which is only for this purpose. It is ideal for those who want to lose some weight and want to look strong physically. To enter in the application just sign up first and then the application ask you about yourself, height, weight etc. You can know how much calorie you are taking with the food you eat. The app shows you calories, fat and protein so that you can change yourself.
For camera purpose, use the application 'Moment- Pro Cam'
How good it is when your Apple Watch is able to click the picture and ready to shoot the video? Yes, it is possible. You are allowed to control your iPhone camera from your Apple watch. The best part to use this application in your Apple watch is, it enables you to set a timer and you can take a photo in 5 to 10 seconds.
If you are using Apple watch then it is very important to have some amazing app to enhance the value of it. Some people just use the Apple watch to show that they are wearing Apple Smart Watch but in real if you don't know these applications then it is really only for show.
Just try to use above mentioned apps to ease your work. Definitely you will love to wear Apple smart watch. For more interesting articles get in touch with us till then keep reading keep sharing.