Instagram, with its visually-focused platform, shook the social media scene when it started in 2010. It was such a hit that it launched a whole new trend in photo style. After ten years, Instagram has finally entered the long-form content market. "a way to more easily discover recommendations, tips, and other content from your favorite creators, public figures, organizations, and publishers on Instagram.," Instagram said of Guides. Text and images are combined in the scrollable lists to create a listicle. You can give helpful how-tos on practically any topic by using new, stored, or previous content.
It's another another way to position your company as a subject matter expert and influencer in the Instagram arena by providing users with more in-depth material directly on the platform.
Let's just jump right in
First off, what are Instagram Guides and How Do They Work?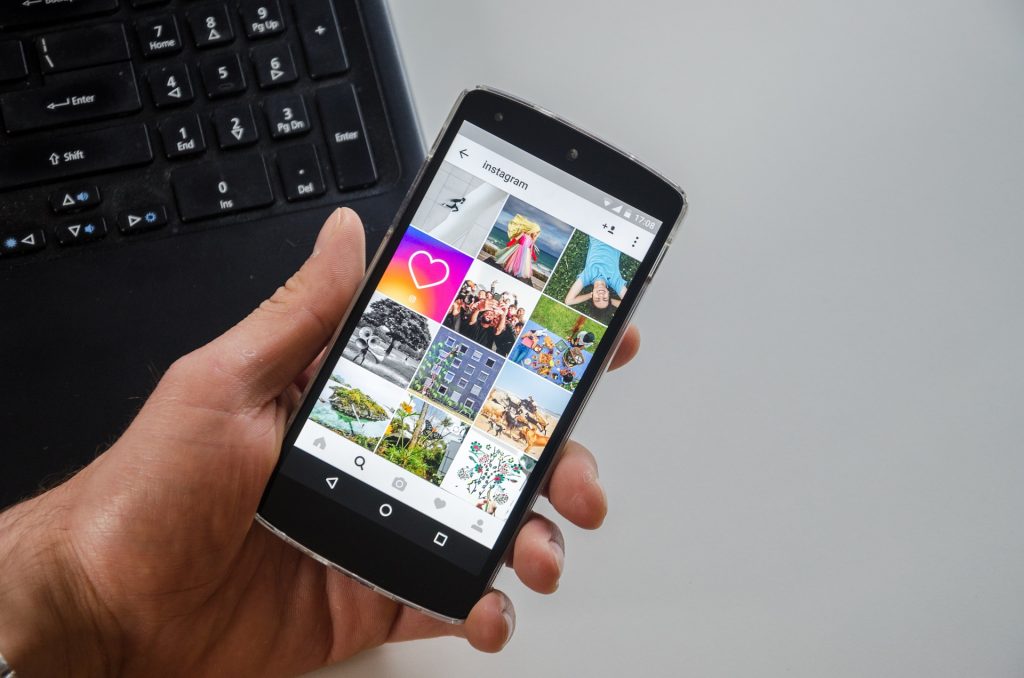 Instagram Guides are a series of Instagram posts intended to provide useful information to your followers. Each guide's post directs visitors to either a conventional Instagram post or a product page where they can make a purchase.
Now that Instagram's guides have been broadened, there are a plethora of content options for promoting your business. Repair and refurbishment manuals could be created by home improvement companies. Cosmetics companies may offer step-by-step tutorials for various makeup looks, while cooking companies may include recipes in their tutorials.
The options are limitless.
How to Utilize Instagram Guides in your Online Marketing Strategy?
Here is how you can utilize Instagram guides in your online marketing
For the first time on Instagram, marketers can create long-form content with Instagram Guides. There are numerous compelling reasons for you to do so.
✅ Users Should Stay On Your Page
Longer-form, scrollable guides keep consumers engaged with your information for longer periods of time, allowing them to learn more about your company and products. They won't have to go to another website to find out more, as they would with typical Instagram posts.
✅ Use Keyword Searches to Your Advantage
Instagram's search feature has been changed as a result of the addition of longer-form content. Instagram Guides can be found by searching for content using keywords. That means finding new material on Instagram has just gotten a whole lot easier. Users no longer need to know your brand name or use a hashtag to find you.
✅ Extend Your Horizons
You may produce guidelines that target your brand's new audiences now that users can find you using keywords. Guides can also help you position yourself as a subject matter expert in your industry. You can focus on the answers individuals are looking for, even if they aren't in your target demographic, by developing content that solves micro-moments.
✅ Increase Brand Loyalty
This feature is yet another way to increase loyalty by providing helpful and trustworthy content. Tips, tricks, step-by-step directions, and any other valuable material will keep your target audience coming back for more.
You may increase loyalty even further by giving first dibs on material, offering product bargains through your guides, or sending out a newsletter announcing new guides.
✅ Increase the number of conversions
Product Guides allow customers to shop right from Instagram, cutting the buying process in half. Users can view product descriptions and prices, as well as other items from your store.
✅ Make something that can be share
Guides can be shared through stories and direct communications. If your audience like your guides, they will tell others about them.
✅ Share and You Will Be Shared
Sharing guides from other users on Instagram, similar to sharing articles on LinkedIn, demonstrates your competence in your vertical and increases the likelihood that your guides will be read and shared.
✅ Partnerships with influencers should be expanded
Influencer partnerships can be explored in a new way using guides. Collaborate with local influencers to produce guides that incorporate your items or services.
Ways to Create Instagram Guides
To make a guide, click the plus symbol in the same way you would for a standard article, video, or live content. Select Guides from the dropdown menu.
You'll be able to choose between three types of information from here:
Places: Places is ideal for advice that are specific to a specific location. Places is where you can generate restaurant recommendations, tour guides, or a curated list of off-the-beaten-path undiscovered gems if you're a travel or local influencer.
Posts: Use this option to curate saved or previously recommended posts. You can use this option to create fresh material by combining past posts on the same topic.
Products: Product Guides are linked to Instagram Shop, and you can only curate things that are available there.
Place your photographs, posts, and links after you've decided on a content format. Remember, this is Instagram, so images and information should be mobile-friendly.
Ending note
Instagram Guides are yet another effective marketing strategy for growing a brand's following and increasing conversions. Marketers may now give excellent content to their target consumers while also reaching out to new audiences with the new long-form format. You may also use Instagram Shopping to bring shopping possibilities directly to your users. Professional Digital Marketing Agency in Mumbai has the expertise to run a successful Instagram marketing campaign.