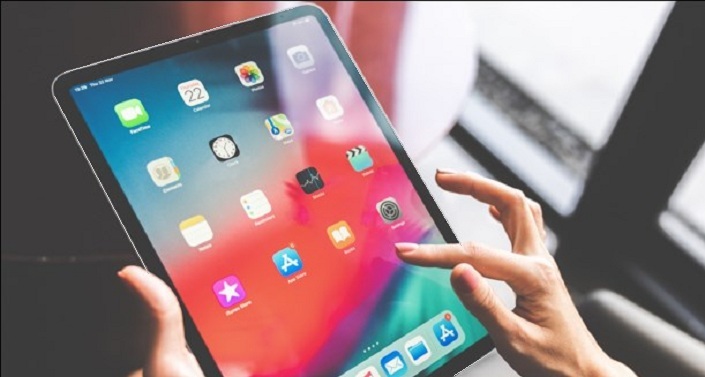 You have your iPad and now you are thinking to fill it up with great Apps. Unfortunately without an app no device will perform. In Apple devices you need to pay to download app. Most of us think same, we don;t need to pay for every apps. There is some app which is free to download. We don't prefer just because of security reason. We thaught those apps are not safe or good to use. This is completely right. In this article I am going to sare some free apps for iPad which is top listed and best to use.
Read the article till end to know about some best free apps to fill your iPad with best one.
1. Darkroom app
Not only iPhones have access to download free apps but iPad too has gained access to download. Darkroom is the powerful photo editing app which is free to download. You get the best experience while editing your own picture because it includes many options for you to edit by your own choice. The app includes cropping tools, range of adjustment slider, tap filters, frames and many more. You can edit the picture by simply pick a photo hold and drag it any left or right space of the screen to make an editing space. Just tap, hold and drag the picture make your editing simple and interesting.
Newly updated Light Mode feature and SIRI shortcuts integration in this app will definitely enhance your iPad experience.
2. Infuse6 app
It is a powerful app to play your video collection back to back. If you are looking for powerful video player for your iPad then infuse is the best to download. Without taking help of any other app like iTunes you can watch your videos freely with this app.
It is free to download but free version will not give to access all amazing features.
3. Feedly app
It is a best iPad app specially for NEWS. With the help of this app you can keep up with the latest topics and trends. it also support cloud based service and compiled with various News feed.
Feedly app will not show you whole article, it acts like a web browser. In this app you can find the summery of News and the link of original story. According to your interest you can go with those links and also you are allowed to share it with your friends and relatives.
4. VLC media player
The application VLC is a popular open-source media player which is best known for its two main uses and the first is offline playback where you are allowed to load up your VLC videos. The next is you are allowed to fiddle up with pictures and audio, use gestures to skip the boring section.
It is free to download. VLC media player is totally safe to use in your iPad. You can run movies and videos in its original formats without conversion.
Conclusion
The best part of the iPad is we are able to operate and download the applications which we are looking for so that it never makes us feel bored. Above we have mentioned some of the application that should be in your latest iPad that you purchase. Those apps are free and ready to fill your iPad. Download the apps according to your interest from the App store without paying single penny.
For more updates get in touch with us, till then keep reading and keep sharing.