Do you think that Android app development is something which anyone can do? Not possible, it's not an easy task or it's not possible that you get a huge amount of revenue every time from the mobile applications which you launch. So you must have knowledge of JavaScript program which helps you to make coding for the application and without this, you are not able to make any mobile application for the Android users.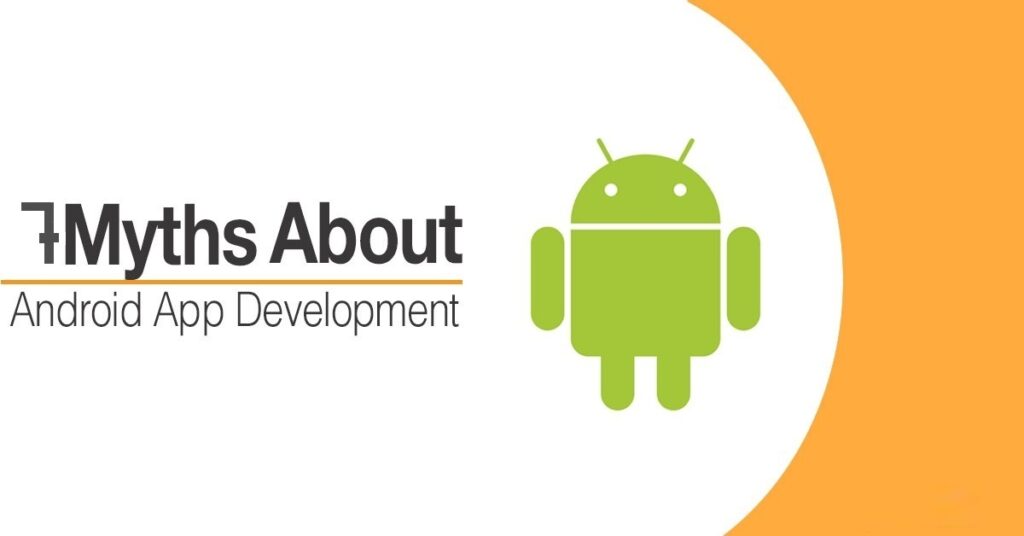 As we all know Android is the most used operating system globally and you use many mobile applications of Android in your daily activities like when you have to note something or looking to purchase some product for your house or anything important. It is changing the way as the app developer try to bring something new for us so that whenever we look for some help these mobile applications are ready for us. Some of the people outside the industry spread misconception about the Android app development. So to make them clear let's discuss now what are the myths regarding Android app development.
App doesn't need selling
Every new app developers think that the motive of the app developers is to bring the mobile application and sell by itself as there is no need for marketing. It's not true as if you want to target more audience then you have to put it on a play store and also share on the social media and some other platform without any ads. So, if you reach the target audience then you can put the advertisement.
While downloading, money will generate
If you think the life of the mobile app developer is easy and it is simple to earn the revenue then you are on the wrong path. Earning a revenue is not that easy which you are thinking as there are thousands of mobile application will daily launches in the play store on your smartphones but app developer gets revenue only from those apps which are paid and the users are paying for those applications.
App development is expensive
It's obviously true that app development is expensive. If you hire the app developers or outsourcing the job to an app development company then it may be expensive for you but if you built the mobile application by yourself then it may not cost you too much. One more important thing is the project can also cost you more because sometimes the app developers want some partial payments so you should also look for that.
Native apps sometimes helpful
Every type of application whether it's Native app, Hybrid app or Web app have pros and cons in the play store but if you look for the Native app then it is the right one for the UI(User Interface) but not every time because it all depends on the User experience. There many such cross-platform now which are well-known like Sencha and Codename which gives you the same user experience which Native app provide to the users.
After the launch of the mobile app, development is not needed
This might be the big misconception for you as if you think that while launching the mobile application in the play store for every operating system gives you the best user experience then you are totally wrong. It's a half work done as you have to work more to generate a good amount of revenue. The users want new updates later so you have to provide the latest features and also important thing is you should look for the maintenance of the mobile app.
Android requires less cost and efforts
If you have misunderstood yourself that less amount of money and less efforts are required in the Android platform as compared to IOS or Windows then you are incorrect. Yes, It is true that Android is an open source but it's not true that it requires less amount of money as some of the Android application requires latest and lots of features which can increase the cost of Android app development company.

Idea is enough to start
Do you think that bringing an innovative idea is enough for you to build and launch the mobile application? No, you should cross check first whether your idea is worthy or not and also you should do proper marketing research so that it may correct you about your idea.