Follow these steps for a secure mobile transaction.
Are you aware about the role of an app developer in our life? An app developer is someone who tries to show their skills and ability to us while providing such cool secure mobile transaction in our smartphone so that whenever we feel bored, we can use those applications. The applications plays an important role in our daily life as we know how urgent we need application when we don't have our personal conveyance and we try to use the mobile applications like UBER who reach at our place and dropped us at our destination as soon as possible. With amazing creativity and techniques, app developers always make sure that whenever the users use their application, they always feel lucky to have such apps in their smartphones.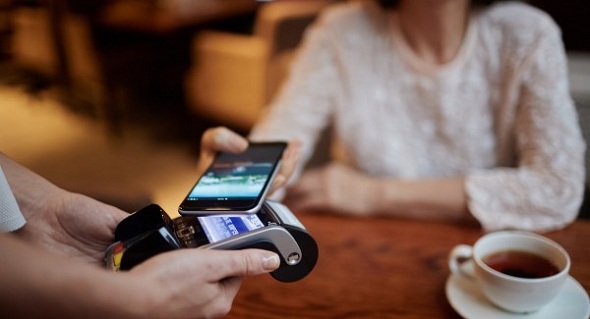 We all know there are billions of mobile apps that launch daily in play store but some of them guaranteed to give success and they proved that in fact, now the users want all such mobile applications which provide the easiest transaction. A mobile transaction is needed as to whether you are doing business or working in some company, every user needs that on a daily basis. There are many safety steps that you are not aware of making secure mobile transaction so right now we will discuss some of the safety steps that can awake you.
Download app from known sources
Let's start with the first step of securing mobile transaction i.e. download app from known sources as we have discussed before that you should not download any mobile application from the unknown sources as it can infect your smartphone with malware. For the Android user, you have to download from your own Google play store and if you are an IOS user then always download the application from the Apple play store. You should always be aware of some mobile applications that are taking a lot of permission while you are using in your smartphone. So, we just want to say that you should install an antivirus that can scan malicious app and warn you when you are downloading such apps that can harm your smartphone.
Review and rating
We thought that every user is aware of review and rating options but still some of the users fail and that creates problems in their smartphone while doing a mobile transaction. Whenever you download an application that you like always make sure to check the rating of the mobile app that other user gives so it definitely changes your mind if you are looking to download as the rating helps to you see like and dislike of application. Above the rating, a review is the best option for the users who can see the feedback written by other users while using the application that you are looking to download. Real human feedback is must for every app as not matter whether the application is good or not you should always checks and don't be afraid.
Protect your smartphone with password
These days hacking a smartphone is simple for many hackers so always make sure to keep password so that it will open only by you not by others. There are many formats to set for securing your mobile phone as password, pin and face unlock. We want to alert you as don't set password too easy and simple one for anyone if they guess as it is recommended to set up the second layer of protection for certain mobile application which is used for money transaction. So, if someone opens your smartphone by chance, they can't reach access at your application for sure.
Alert! While using social media
You all know how important is for the users to use the social media sites whenever they want to chat with someone or looking to upload personal pictures and many more. But it is not true that only genuine people use social media sites as there are many hackers that always check the social media sites to find such person who is ready to give personal information to them. They create fake news and steal the crucial data when you open the link so we suggest you to always be alert and keep robust security software so that it may help you not only the users who use PC but also who always use smartphones.
Secured internet connection
So, the last one, we must say it is an important aspect when you are looking for some transaction of money. We all know if we are doing online shopping then we need a secured connection so that it may transfer through online but here you have to be alert. Don't try to use the public WI-FI when you are doing online transaction as it may create a problem and can steal your data. Using public WI-FI is good for checking social media sites but not for any kind of financial transaction.