Get quick access for your business with E-Learning apps
Looking to expand your business and need to run your business in the most effective way? No difficulty when the mobile applications are ready to involve with you. So, always involve the mobile application in your business that may surely help you to earn high revenue from your customers. You are starting your business, it's important that to keep the strategies in your mind so that you may never find any kind of difficulty when your business is in good condition. Make sure to keep the mobile application up to date with the new technology so that if there is any change regarding the technology and it is looking to change your business and run smoothly then go for it.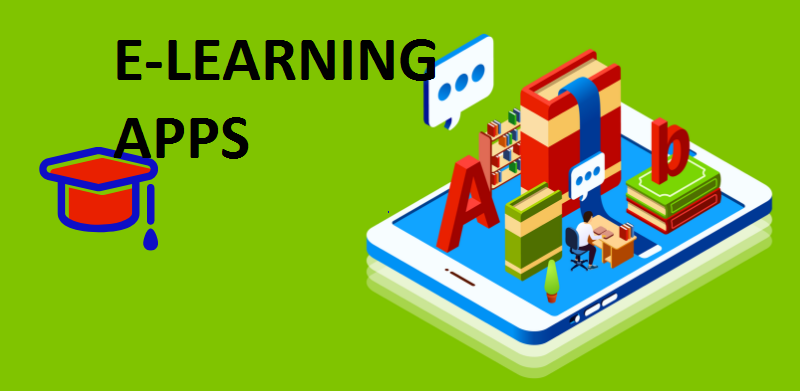 Never miss such chances always grab all such opportunities which are helping you to make your business work strong. We all know whenever we are starting to run business, we always need proper training and learning no matter who is helping us. Well, there are many such E-learning applications that help all such users who are looking for some kind of guidance. So, in-short write now we will discuss about the top and well-known E-Learning mobile application that should be used in every business on a daily basis.
We are talking about the top E-Learning mobile application for business so the first one is Mindflash app which is a great option for everyone who is looking to get trained their employees or anyone. You can't say that it is similar like the other mobile application as here you can create the course, manage the trainees and also create the puzzles so here it also tracks the output of the employee. For every business, learning is an ongoing process and if you have startup business then you should use this e-learning mobile application. With this motivated process, the feature of the application also includes- awareness of service and product, customer care training, upload files in multiple formats and many more.
Educreations Interactive Whiteboard
So, let's talk about some interesting e-learning mobile application that the enterprise can use on a daily basis. This application allows the feature of recording all lessons which you want to learn and also annotated the images and videos related to your course. It is especially for those users who don't have enough time to learn so that they can watch the recorded videos later which is shared via emails and social media sites. This application has a feature of audio and video feedback of work and gives deep knowledge of projects.
Here the course content can be easily built in the Apple as it has multiple saving options if you want to save the content and that can free some mobile space such as Dropbox or ICloud. You can use the content on multiple business settings and also the content can be easily exported in a different format if possible. The important feature of Apple Keynote is it creates the cinematic transition and animated charts and also gets back to the previous changes using undo.
We are talking about the top e-learning mobile application so we can't forget the most convenient mobile application for every business that is Moodle mobile app. It helps the user to access all such content course even when they are offline as you can use this e-learning mobile app in both IOS and Android platform. So, it easily helps the user to view the course grades and that send the user instant messages and event updates if any. The main feature of Moodle mobile apps is it easily uploads the images and audios and it sends the messages through the mobile application.
So the next e-learning mobile application that helps every employee for perfect training is BizMobile. We can say that if you have a startup business then this mobile application is a right choice for you where you can use it anytime as such apps bring the entire employee in a single place for the training. The specialty of this mobile application is it provides 6000 courses on a diverse corporate training program so if you are an Android user and IOS user then you can use the e-learning mobile application easily.
So, the last one is E.Learning Age mobile application which is available and can be used if you are an Android user or IOS user. You can get access of the Magazine cover news, Case studies and many more from this mobile application and here you can read the latest edition and bookmark article and if you want to read later then you can easily save. Now, of course, you get to know that how the E-learning mobile application is important for every business and if you have a startup business then you should focus on such mobile applications which we discussed above for you