Since the beginning of this year, WhatsApp has't left the news board. For some or the other reason, it's been here constantly. That being said, there is another reason to talk about WhatsApp today. Whatsapp has announced secured voice and video calls for its desktop app version. Here's all what you need to know about it.
In the field of technology, there is some or the other development every day. This is no different for the digital communications. And today, we're talking about WhatsApp.
With over 2,000 million monthly active users, WhatsApp is the most popularly used messenger.  It is not only used by various businesses but also by businesses for marketing. The platform allows the exchange of text messages, audios, videos, voice notes, GIFs, documents, contacts, etc. Moreover, it allows location sharing, and audio and video calling. The app is also available in iOS, android, and desktop versions.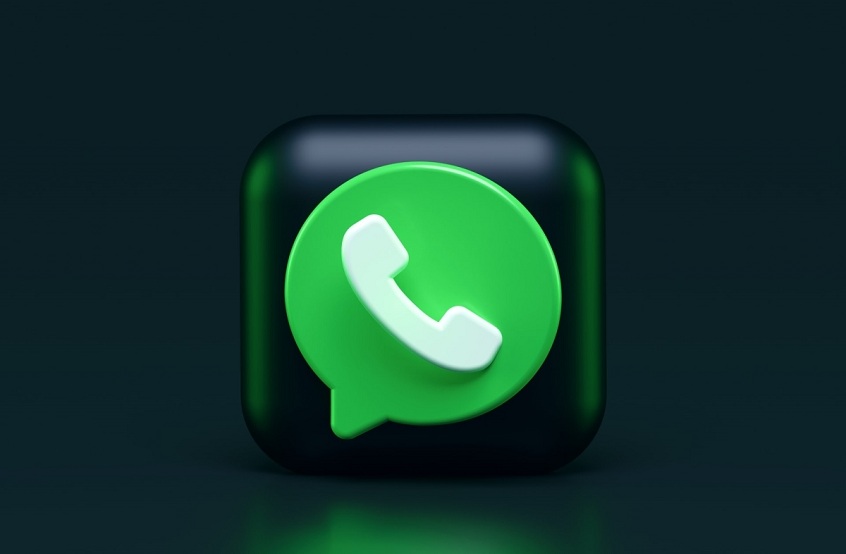 The app has also expanded its domain. Now WhatsApp users can connect their bank accounts to this app. This way, with WhatsApp payment, now users can send and receive money. Moreover, there have been many new useful updates rolled out by WhatsApp lately.
However, the messenger company is also undergoing a controversy for its Service Terms and Privacy Policy update as rolled out in January this year. Many users have left WhatsApp believing their data is not safe with it. Since then, WhatsApp has lost many users to its competitors like Signal, Telegram, etc.
Hence, to compete better, WhatsApp has rolled out a series of feature updates. Today we're going to talk about one such feature update.
What is WhatsApp's new feature update?
The events of 2020 have made work-from-home a norm for many businesses. Even in the post lockdown, many businesses are continuing with it. As a result, many people are now using desktop versions of WhatsApp. However, earlier the desktop version of WhatsApp didn't support audio and video calling. Hence, this new update comes as a relief to many WhatsApp users.
Now you can make audio and video calls through WhatsApp desktop version.
WhatsApp not supports audio and video calling on its desktop version
As tweeted by WhatsApp back in this week:
"Secure and reliable, end-to-end encrypted voice and video calls are now available on our desktop app"
According to the information made public by the Facebook-owned messenger app:
#WhatsApp's desktop version now allows calling
#Users can make both audio and video calls
#Both audio and video calls will be end-to-end encrypted allowing a safe and secure calling experience
What operating systems is it available for?
The new feature is available for the following operating systems:
#Windows 10 64-bit version 1903 and newer
#macOS 10.13 and newer
How to do audio and video calling with WhatsApp desktop version?
The link provided along with the tweet made by WhatsApp will allow users to download the app on their desktop system. To use this feature, here's how to go about it:
Click on the given link https://www.whatsapp.com/download/ and download the WhatsApp for desktop
Install the app
Give WhatsApp permission to use your web cam and audio devices
Make sure you have an audio output (headphones) and audio input (microphone)  device connected to your system
For video calling, make sure that your system has a web cam
Once you are done setting up, login to your WhatsApp account
Open chat of any individual you want to talk with
Click on the audio/video call
And this way, you will be able to use the WhatsApp audio and video calling features for desktop.
What's more?
"Voice and video calls on WhatsApp are end-to-end encrypted, so WhatsApp can't hear or see them, whether you call from your phone or your computer. We're starting with one-to-one calls on the WhatsApp desktop app so we make sure we can give you a reliable and high-quality experience. We will be expanding this feature to include group voice and video calls in the future,"
This was another statement made by the company. It tells how the new audio-video calling feature for WhatsApp is safe as it is secured by end-to-en encryption. This feature is currently available for talking with individuals only. It implies that you can only call individuals. Unline the mobile phone version, you can't make group calls yet.
However, once WhatsApp has assured the smooth functioning of this feature, they may soon roll out calling feature for the desktop version of the app.
Conclusion
WhatsApp has been a constant on the news board for quite some time now. It has continually been rolling out updates from past couple of months. These features are aimed at improving the experience of individuals and the businesses users on the app. With WhatsApp's new feature, now you can make individual audio and video calls using the desktop version of the app. As announced by the company, it is soon to allow users make group audio-video calls as well once this feature has settled. Let's see how that works out.
For more updates on the happenings of the technology industry, stay tuned with us!