Facebook shakes hands with many companies that will help Facebook for its Libra CryptoCurrency business. 28 companies, mostly from tech and payment sectors became original partners of the Libra Association. Now the situation is tough for Facebook as now its own partner has withdrawn from this association. Here I am talking about trending online transaction Payment Company 'PayPal' who accepted to get partnered with social media giant Facebook regarding this Libra CryptoCurrency.
Do you know PayPal has finally quit from Libra association? What next step Facebook is looking for. Let's find out.
I don't know why this CryptoCurrency is in controversy all the time and why people are creating bad images of Libra? So, let's read out the whole matter about Libra and PayPal if you are interested to know about Libra CryptoCurrency more. Read till the end.
Reason for back out of PayPal
First, you decide to work and then in between the project, you withdraw and that situation hurts the reputation. Facebook is going on with this situation when it got to know that PayPal withdrew from Libra association. PayPal was the 28th member of non-profit organization (formed in June 2019) that was formed by the social networking giant Facebook. If you want to back out like this, you should not be a part of this project earlier then. Why the company PayPal gained popularity first being involved in Libra association?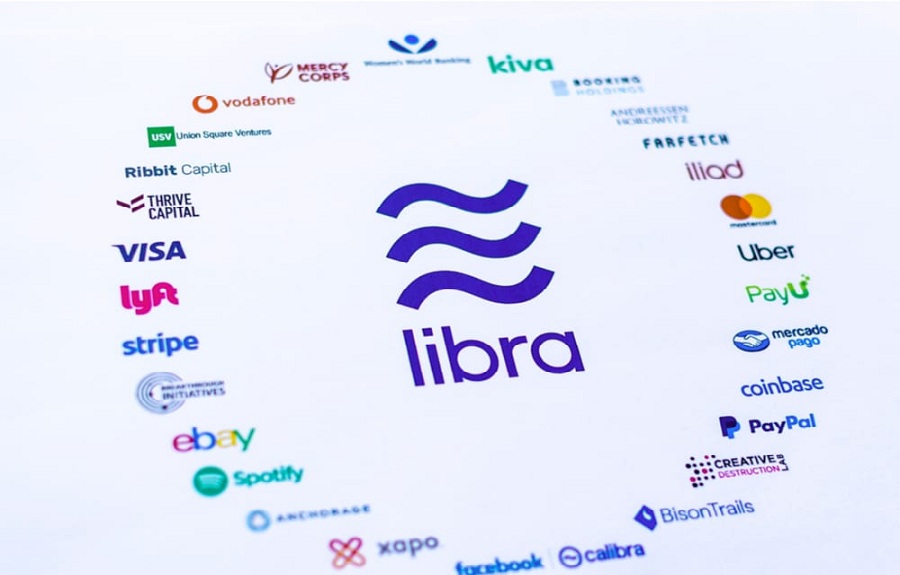 That's the point, companies can do anything to gain publicity. Let me share the statement given by PayPal. They said, "Decided to forgo further participation in the Libra association at this time and to continue to focus on advancing our existing mission and business priorities as we strive to democratize access to financial services for underserved populations."
Other companies might leave Libra association too!
No need to hide from you, but what we saw that the company Facebook is in big trouble as its Libra association members might back out too like PayPal.
Let me tell you why as other Libra members who signed the association non-binding letter of intent for joining might leave the association like PayPal. Did you know? The decision that the PayPal has taken were discussed by the companies Visa and MasterCard earlier.
I don't know why these companies want to withdraw. They should think twice before judging or joining the Libra association. It is not only a big loss to the Libra Association but also can create a bad impression because Libra will take time to launch and such situations are going on.
Libra Association's head of policy and communications spoke something
In the statement given to The Verge, Dante Disparte, the Libra Association's head of policy and communications said: "It requires a certain boldness and fortitude to take on an endeavour as ambitious as Libra, a generational opportunity to get things right and improve financial inclusion." Even now some of the US lawmakers present the image of Facebook and attacking it by saying Dangerous and Delusional. After hearing all such controversies regarding Libra and Facebook too, Apple CEO Tim Cook step-forward and said "I am not comfortable with the idea that a private group creates a competing currency. A private company does not have to seek to gain power in this way."
Conclusion
Even I shared about France who decided to ban Libra from the European nations if you have read out our previous blog regarding Libra. Do you think that such back out like PayPal or such banning the CryptoCurrency in the country can create a bad image of Facebook? Of course, it can. I mean how someone can raise questions before using it. Social media giant Facebook said it will introduce Libra next year in the month of June. Still, this back out from Libra association by PayPal is shocking.
They promised to remain supportive of Libra aspiration, but I don't think so current news after knowing the situation of Libra association withdrawal companies will support in the coming months. Even knowing the pros and cons of Libra cryptocurrency, people focus more on the negative aspect and we don't know what the future of Libra is if companies like PayPal will withdraw like this.
We will update you regarding the Libra or social media giant Facebook if any further information they share. Till then get in touch with us for more updates.