very year Google introduces new features, app updates, and launch of any new app to us. These new launch of Google quite create an excitement inside us, but we also get shocked whenever Google shut down any app from Google Play Store, or removes any features from Android devices, desktop, and web. If I say you no longer going to use the feature Google's Cloud Print on your devices and desktop then what?
What the heck I'm talking about? This is what you're saying right! But its true guys, Google is going to shut down Cloud Print feature next year by Dec 2020. Why Google is shutting down the feature? What is the alternative of the feature you'll be getting etc. are the questions being raised in your mind. To get the answers of all these questions you need to read this article till the end.
Understand what Google Cloud Print is
To begin with, Google Cloud Print is a Google service thorough which you can print from any Cloud Print-aware application like desktop, devices, and web. Simply you can say that cloud print enables you to connect the devices and work stations with printer station.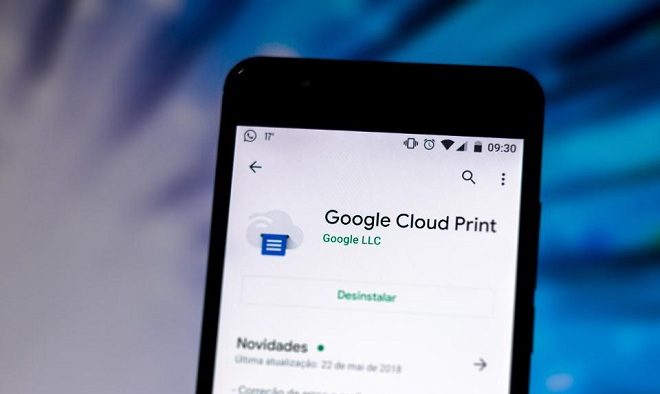 In traditional way of printing you need to connect the individual device with printer using cables.
This service was launched in April 16, 2010. And now Google announced that it is going to shut it down next year.
Moreover, the Cloud Print allows you to print to a local printer from any device. You can print from iOS, Android, and a Chrome device. You generally didn't need native printer support built into a product.
Google will shut down Cloud Print feature in December 2020
The tech giant Google recently announced that it will kill Cloud Print feature next year in December 2020. A post shared on support.google.com, Google said, the feature "will no longer be supported as of December 31, 2020. Beginning January 1, 2021, devices across all operating systems will no longer be able to print using Google Cloud Print."
As I told you above that the feature was introduced in 2010 in beta version. In news it stated that Cloud Print has been a handy service, as it works both on desktop and mobile and gives extended utility to older printers.
Why Google kills Cloud Print feature? What's the reason exactly?
Guys, Google Company has not given any clear reason why it is going to shut down the feature, but Google claims that it is cancelling Cloud Print because Chrome OS is now better at handling print jobs.
However, justifies its move by saying, "Google has improved the native printing experience for Chrome OS, and will continue adding features to native printing". Let me also tell you guys, Cloud Print was primarily used to print from Chrome OS, but it didn't help people who wanted to print from Android or print remotely.
In 9to5Google News, Google said that Chrome OS' native printing has improved over time. However, those are limited to the OS and won't be available in other operating systems. It went on to list down the features that are "currently or will be supported by Chrome OS by the end of 2019.
Let's have a look at the features that are currently available in Cloud Print or will be supported by Chrome OS with the end of this year.
Support for advanced printing attributes such as stapling, pin printing, paper trays.
Admin console policy to manage PIN code printing. It allows you to enter pin code when sending the print job and release the print job for printing when you enter the pin code into the printer keypad.
To manage user printing defaults for 2-sided and color with admin console policy .
Admin console to manage thousands of CUPS-based printers for users, devices, and managed guests by organizational unit.
Admin console policy to include user account and filename in IPP header of print job over a secure IPPS connection, which enables third-party printing features such as secure printing and print-usage tracking.
Alternatives of Google Cloud Print.
Don't worry guys, Cloud Print still has a year to live so till then you can happily utilize it until and unless the alternative solutions of Cloud Print comes in the market. Till now Google did not share any alternatives of Google cloud print. It made a statement saying that "we recommend that over the next year, you identify an alternative solution and execute a migration strategy".
In this blog I am going to share you some alternatives. I hope this will help you after Google Cloud print.
1. PrintNode
It gives you fast cloud printing service with any device from anywhere. It also enables you to take print from any printer. To use this you need to download PrintNode Client Software in any Windows or Mac.
2. ePrint
It is an app of HP printers. It enables you to print directly with your Apple and Android devices. To take prints user must be registered with HP ePrint cloud service.
3. Printer Pro
Printer Pro is the application especially for Apple devices. With this you can print contacyts, email attachments, web pages, files, photos and many more. It enables you take print from Dropbox and Google drive. For web page print you need to change 'http' into 'phttp' in the address bar of Safari browser.
Also, Google recommendation for alternative solution is intended for enterprise users with Chrome OS devices. Administrators can use Chrome Enterprise's admin console to manage thousands of printers in an organization. On the other hand, for home users, Google has no real recommendations to offer. So if you use Google Cloud Print to print over the internet, you might get a replacement in the next year. Thus, both home users and organizations still have one long year to go. You still have Cloud Print till the end of the year 2020, however it will stop working.
For more updates and another interesting articles get in touch with us till then keep reading and keep sharing.