One of the big mistakes digital marketers make by thinking that social media marketing is a cakewalk process. Having said that, they don't take professionals' help and do everything on their own thereby fail to achieve social media marketing goals. In fact, running a social media ad campaign requires a strategic approach and tactics that help you connect with new customers.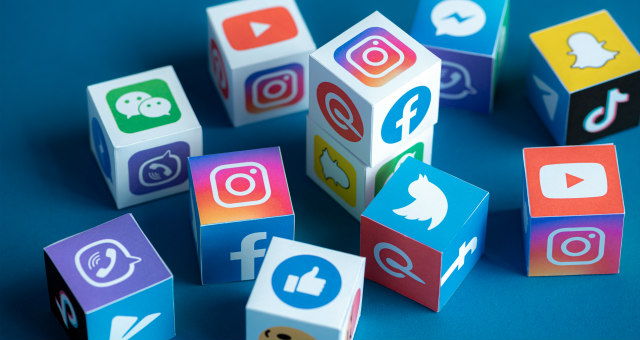 However, long-term sales, revenue, and customer retention are achieved with professional's help. Therefore, you should consider hiring an agency that will help you with social media ad campaign. And Citiesagencies is one such renowned digital marketing agencies helping clients achieve their social media marketing goals.
Regardless the size of your business, our services are available for all. Just keep on reading to know how citiesagencies help you successfully run your social media ad campaign.
Let's get started.
Citiesagencies run a successful social media ad campaign with following tactics:
☞ A thorough research of competitors
The first step of running an ad campaign is doing a research on the competitors. It is a crucial step that a lot of marketers forget in social media marketing. But you shouldn't miss this. Citiesagencies know how important it is to know what your competitors are up to. After researching, we use valuable insight improve your campaigns. We help you know how your competitors use certain type of topics and the type of content they create. Moreover, we use competitor research tool to keep an eye on your competitors.
☞ Helping in crafting campaign strategy
Next we move on to craft a solid social media ad campaign strategy. Don't forget that strategies can become complex once you start creating it. Therefore, we break it down in 3 steps. Firstly, we choose the goal of the campaign. Secondly, we choose the metrics that will help you monitor the performance of your ad campaign. Finally, we create a message and content around the goal in a way that audience will like and find it appealing.
☞ Promoting single message in multiple format
To target audience with your message, you have to promote your message by creating it in multiple formats such as video, infographics, images, blog posts, etc. This way, you will see what works best for you and to which format your audience like and response the most. The team at citiesagencies are proficient in creating different format that will fetch you more users to the campaign.
☞ Creating unique content to publish
If you keep on posting common and uninterested content and want to engage people with that then drop this idea here. To make your social media ad campaign successful, you need unique content which you get at citiesagencies. We at citiesagencies are expert in creating unique, informative, and engaging content that help our clients build a huge customer base. So, if you don't know how to create unique content, take help from our professionals.
☞ Keep an eye on audience with social listening tool
Obviously, when you run a campaign on social media, you want to know how it is performing and what people are saying about it, right. How will you know this? You may not know, but citiesagencies professionals leverage social listening tools in your business to see what people are saying about your brand. You should know that social listening tools are very powerful in monitoring the impact of your campaigns and see what people are talking about. In fact, you get to know the questions people have about your brand, product, and overall business. And you can offer valuable suggestion for the same.
☞ Help in analyze overall campaign performance
How will you know how many people you targeted through your campaign? How much revenue you generated? And what is the overall campaign performance? All is achieved if you analyze the overall campaign performance. Well, marketers don't know how to analyze the performance. But professionals at citiesagencies regularly the success of your campaign as it progresses and evaluate deeply once it gets end. Moreover, you can get valuable insights about what worked well and what didn't.
The bottom line
Running a social media ad campaign and making it successful is not an easy-breezy process. A lot of things are taken into consideration to make a campaign successful not every marketer knows about it. Therefore, a marketing agency helps in achieving social media goals. If you really want to make your social media campaign successful then citiesagencies should be your go-to. The professionals at citiesagencies are expert in delivering result-oriented services to clients.
So, you got any related query then get in touch with us.