Know the Best tools for measuring your website traffic.
Success of any website depends upon the fact that how much traffic any website is generating. For attracting the potential traffic various SEO techniques deployed by entrepreneurs. Whereas individual website owners such as Bloggers or freelancers they generally rely on Free SEO tools for attracting traffic to their site.
Since traffic is so essential factor for the success of any website therefore, today we are going to enlist some commonly used tools. By which you can measure the website traffic. Let's jump into this,
1. Google analytic:
I think there is hardly any person in the world who is using internet and he/she didn't know about Google analytic. It is commonly used tool and designed by Google to measure website traffic. By using this tool you can measure your website traffic. For mobile users it comes with sophisticated SDK (Software development kit) that collects data from Android and IOS app.
Essential features of Google analytic:
Google analytic is embedded with "campaign tracking feature" which allows you to keep track on your advertising campaigns and get you know how they are performing.
Google analytic is comes with "traffic reporting feature" by using this user can keep an eye on visitors that are visiting the site every day.
2. Alexa.com:
Another effective website tracker tool Alexa.com the toolbar of Alexa internet services. The Alexa internet incorporation was an American company now owned by Amazon.
Alexa.com functions by gathering data based on net browsing behavior and transfer all the data on to Alexa website and finally analyzed it. User just need to type alexa.com in browser immediately the website open up. There you will see a search bar in which you have to type your website name. Then data regarding your website traffic will be presented in front of you.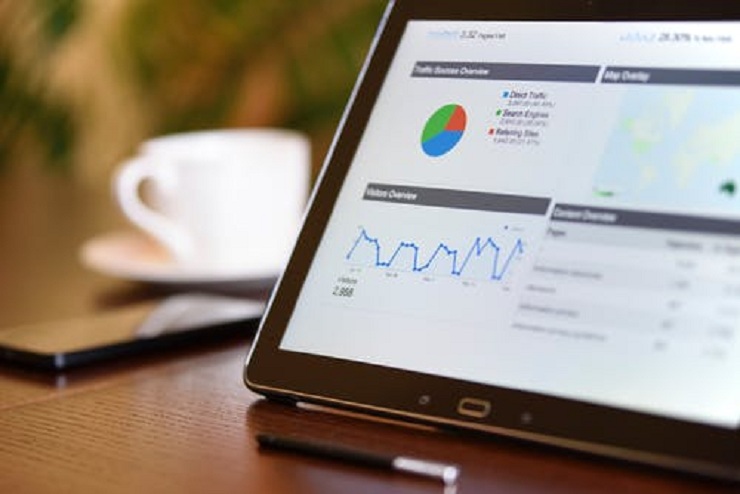 Essential features of Alexa.com:
This website traffic tool comes with the feature of "Related links" by using this feature user can get information regarding the websites which are similar to its own website.
It means competing/rivaling sites in the same business so the user can get insight of what he needs to done in order to generate more website traffic.
Alexa.com is also embedded with "search analytic feature" by using this user will get information regarding popular keywords which is essential for generating potential web traffic.
3. SEMrush:
A software company that provides services regarding Website traffic data, Site audit, topic research and so on. It is a company that deals in marketing analytics software services. The Biggest strength of SEMrush which makes it better than its competitors is accuracy. SEMrush provides accurate data regarding website traffic that's why many bloggers and webmasters highly rate this tool.
Essential features of SEMrush:
This tool has best "organic research feature" which provides information regarding competitor keywords, new organic keywords, changes of domains and so on.
It is also has best "backlink feature" which does deep back link analysis.
4. Clicky.com:
The real time analytical tool it provides real time data regarding your website traffic. This tool will help you in tracking of each and every type of data regarding your website.
It provides you segment wise detail of the visitors allowing site owner to know what it's lacking. Where it is can improve? Clicky.com allows site owners to track every visitor and their actions separately.
Essential features of clicky.com:
This website traffic tracking tool comes with "real time monitoring feature" providing you real time and accurate data regarding your website traffic.
Clicky.com also has advanced "ranking feature" providing you data regarding your site ranking on Google.
Conclusion
Above mentioned tools are wisely chosen from long list and these are the best website traffic tracking tools. Some of them also offer both free and paid services. You can choose according to your need.