Google is constantly coming up with updates in the past week. Gmail update being the first one, then the product review algorithm update and now Google has updated its Google discover policy. Google has announced that it will exclude 5 types of content from being recommended in Google discover. Hence, all the publishers should take a note of this update and function according to the new policy.
What is Google discover
Google discover is place on your mobile phone where you can find interesting stories, trending news, sports scores and other kind of content without searching for it. It is important because it can send immense traffic on websites that it shows to the users. Unlike Google search where you have to manually search a particular thing. Google discover automatically shows content based on recent search history or other things. User can control Google discover by blocking certain content that is irrelevant to him as Google can misinterpret user's preferences. Some of the content is fresh and some can be old but new to the user.
Google has described Discover like this-
"With Discover, you can get updates for your interests, like your favorite sports team or news site, without searching for them. You can choose the types of updates you want to see in Discover in the Google app or when you're browsing the web on your phone."
What is the update in Google discover policy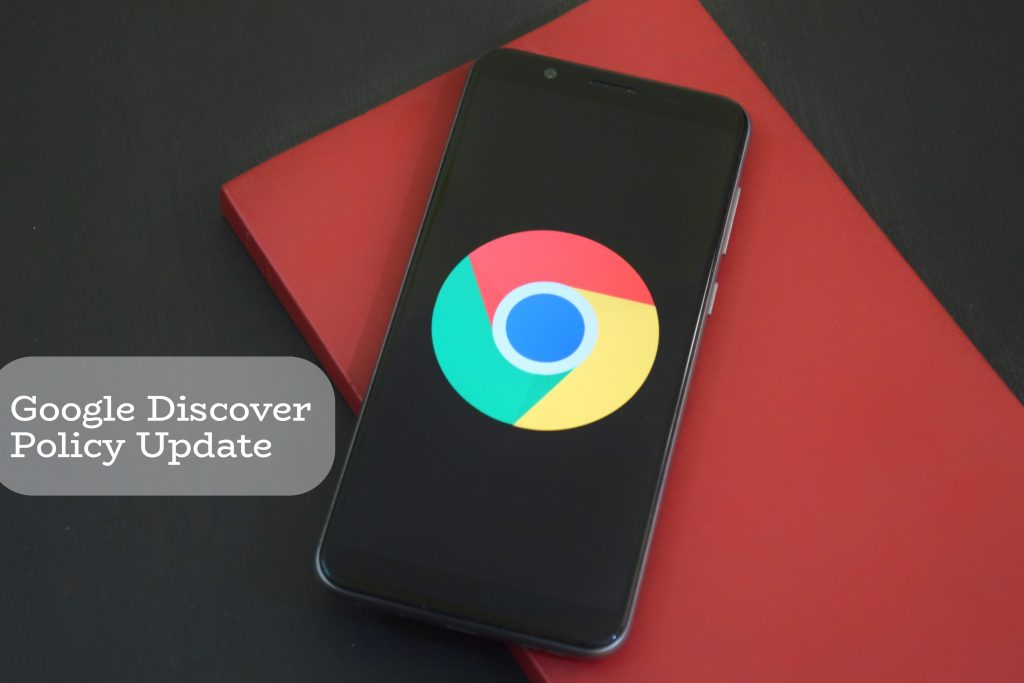 Google has updated it's discover policy. It has updated its developer support web page that helps content creator understand how they can get more traffic on their website.  Every business or brand should know these updates in order to refrain themselves from publishing these type of content.
Google has announced that there will be five types of content that will not be shown in discover. Let's have a look at them
1. Job applications
You must be annoyed with job application suggestions filling up your discover feed. They are sometimes so irrelevant that it can frustrate any person. Well you can take a sigh of relief because Google will exclude job application related content from showing on Google discover feed.
2. Petitions
No doubt petitions are a good thing when they are used for a good cause. But sometimes you can see unnecessary and senseless petitions on topics that doesn't matter on your discover feed. Well now with the new policy this type of content will not show up on your Google discover feed.
3. Forms
Just like few baseless petitions there are some useless forms that keeps surfacing on your discover feed which can become very irritating after a point of time. We don't need to face this irritating content anymore. This is another type of content that will be excluded from being shown in discover feed.
4. Code repositories
Code repository is a file archive and web hosting facility for source code of software, documentation, web pages and other works which can be accessed either personally or privately. These type of file archive sometimes makes their way through to reach your discover feed. It is really unexpected sometimes because we don't usually search for these things. Sometimes discover show very irrelevant things. So thanks to the new update, code repositories will cannot find their place in Google discover.
5. Satirical content
Websites publishing satirical content has seen a dip in traffic in recent times. It is problematic because users are unable to determine whether the content is real or not. Usually satirical content targets politicians or big celebrities which is fine but the problem is sometimes audience can't decide whether the news is true or not. This type of content can be easily mistaken for real news because certain section of people might have the same point of view.
Google has described this new update as-
"To deliver a good user experience, Discover seeks to present content that's suitable for interest based feeds such as articles and videos, as well as filter out content that's not desired or that might confuse readers. For example, Discover might not recommend job applications, petitions, forms, code repositories, or satirical content without any context."
To sum up
These updates are really necessary for every technology geek out there and for a normal person as well. These updates are really necessary if we think about user experience and since Google now gives much priority to user experience, it keeps coming with these updates every now and then that affects user experience in a beneficial way.