Smart phone apps to learn English fast and quick
Learning English is become an essential because no matter in which part of the world you are residing. If you want to communicate worldwide or across the globe with the peoples of different ethnicity then only English can help you in this scenario. English is the language which connects the different part of the world together it is the language of technology, modernization, industries etc. If you want to do business, make deals pacts with other countries English will serve as a common denominator of communication between 2 or more than two nations. Therefore, learning English is important and we going to enlist some major smart phone apps to learn English faster.
FluentU- It is the audio-visual English learning app which provides the user access to real world videos such as music, commercials, news and discussions turns them into English learning content. It has a wide variety of videos based on different topics such as talk shows, funny advertisements and commercials, music videos. Due to interactive captions in this app user can tap on any word to check a definition and examples. User can learn vocabulary during the video by swapping left or right.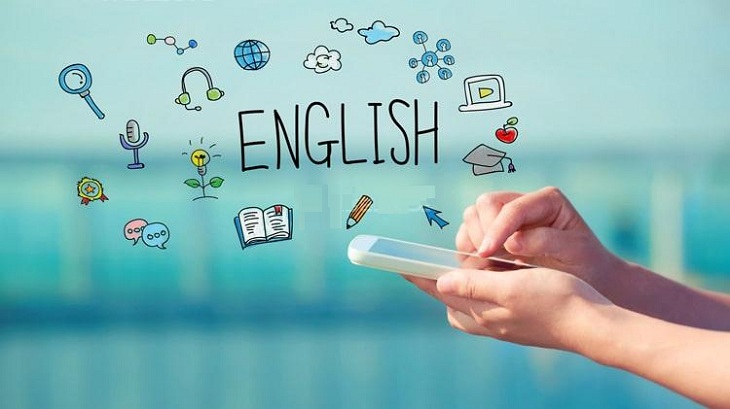 Unique feature of this app is that it keep continuous track of the vocabulary and recommends examples and clips based on words that user has already learned. Due to this very feature this app is beneficial for those who want to learn English with fun content. The app is compatible with across the platforms and operating systems.
Rosetta stone- Majority of the English learning app teaches the English with explanations based on user's native language such as if user are from India then it will see Hindi or his regional language explanation of English grammar or translation. But Rosetta is not like that it teaches the English with English means this app has exercise which let user learn basic words first then after comes phrases and longer sentences.
For example the app teaches the user English words such as woman, man and park via images. In the next stage the app tries to teach user a man and woman sitting in the park. User might not know the meaning of sit but he/she can guess correctly due to app unique teaching method.
Due to this innovative method Rosetta stone able to teach many new words and phrases without using users native language. This is very creative way of learning, the app is compatible with across the platforms and operating systems.
Babbel- Just like Rosetta this is also a very professional tool of learning English let the users acquire the basic conversational skills. It is an awesome app which mainly focuses on vocabulary. Babbel has four stages of teaching English that is sound recognition, picture recognition, filling the blanks and spelling. The app also consist of custom goal feature which grants user an ability to set its own benchmarks so that he/she can learn a language and monitor their performance as well.
Teaching lessons on this app based on real world topics such as introduction, ordering food, travel arrangements etc. App ensures that user can begin having authentic, meaningful conversation as early as possible.
This app based on common European framework of references in order to divide the teaching lessons by the level of difficulty. It is an app that expands user linguistic ability by teaching them up to 14 different languages. The app is compatible with across the platforms and operating systems.
Duo lingo- It is the most commonly used English learning app and highly preferable for beginner and novice English learners. The app has gaming based user interface and learning system from which user can quickly and easily learn English just by spending 20-30 minutes a day. Its user interface system teaches the user about seven new words based on a topic and bonus points is given for completing the exercise.
Its teaching lessons are extremely compatible with user learning style exercises are designed to help the user learning new words and vocabulary effectively. It is a by far awesome English learning application which provides a user a lot of material for English learning at different levels.
This app also used as smart teaching system in smart class rooms in which teaching is done by the projectors which projects the content on the screen helps in effective and practical learning of the students with the help of demo's tutorials etc.
Approximately 200 million people used duo lingo to learn the English language around the world. Due to the gaming like experience the app keep user motivated and inspired about language learning. The app is compatible with across the platforms and operating systems. Above mentioned all the applications are best and especially designed for English learning each one has its unique feature and teaching method.