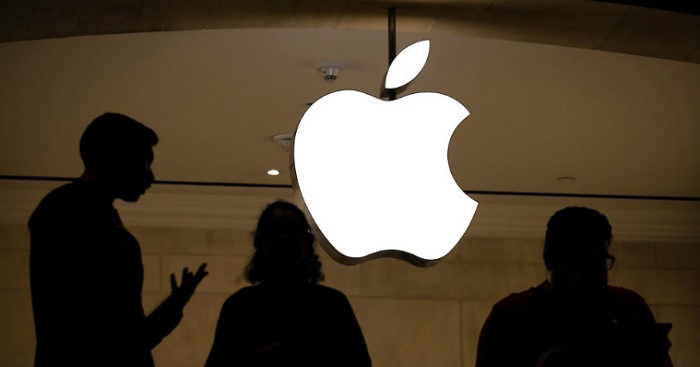 Whenever any tech company attends an event, we think that now a new product is going to be launched soon. Isn't what we think? Most tech companies such as Google, Microsoft, Apple, and Amazon make an announcement of a launch of a new product at events only. If I talk about Apple Company particularly then it is also known for launching new products and services on events. Anyway, now hardly 15 days left for New Year 2020 to come and we know that with the coming of New Year, many new events will be taking place especially in the field of technology around the world.  One big event will take place in January which will be hosted by Apple Company. That event would be CES. And in this event, Apple will not launch any new product. Then what it will do there?
Are you all gear up to know what Apple Company will talk about in the event? Just read the article till the end. I will be highlighting every minute detail of CES event below.
After many years (about 2 decades) Apple will be hosting CES event in 2020
Consumer Electronics Show (CES) event will be held in Las Vegas, United States between January 7, 2020 and January 10, 2020. CES is an annual event in which developers showcase their new technological and electronic innovations. The event covers a wide range of products like TVs, virtual reality, mobile devices, cryptocurrency, smart homes, self-driving cars, and new gaming consoles.
The CES 2020 event will be a bit different one from the past events that you have witnessed in the last three decades. Why? The reason being, CES 2020 will witness Apple Company which is returning to the arena after 28 years. Here, Apple will make a formal appearance at the conference for the first time since 1992 and also will host the event.
Guys, let me tell you that Apple formally participated in the Consumer Electronics Show back in 1992 in Chicago. Then CEO John Schully disclosed the company's failed Newton personal digital assistant.
What Apple Company will talk about at CES event?
We know that Apple Company is known to launch products whenever it attends any event. However, not only Apple, but Google and Amazon also use the stage to talk about developments and features coming to their virtual assistant (Google Assistant and Alexa) and tech companies also disclose their new products. But this time, Apple will talk about 'Consumer Privacy' particularly rather than launching a new hard product.
According to Bloomberg report, Apple's senior director of privacy Jane Horvath will speak at CES during a "Chief Privacy Officer Roundtable". The CES schedule indicates that the discussion will focus on things like regulation, consumer privacy at scale and more.
Let's look at the list of people attending CES roundtable
The meeting at CES roundtable will be attended by many famous people from big companies. The roundtable will be moderated by Rajeev Chand, head of research at Wing Venture Capital. Jane Horvath will be accompanied by:
Facebook's chief privacy officer, Erin Egan
Federal Trade Commission Commissioner, Rebecca Slaughter and
Procter and Gamble's global privacy officer, Susan Shook.
According to CES agenda, the company's senior director of privacy, Jane Horvath, will be speaking on "Chief Privacy Officer Roundtable" on January 7, 2020.
Which companies are expected to attend CES 2020 event?
You know that CES is a platform where big companies showcase their new innovative products so it's pretty much clear now that every major tech company will be attending CES 2020 event. These companies might be Amazon, Canon, Facebook, Intel, LG, Lenovo, Microsoft, MSI, Nikon, Samsung, Sony and many more.
Let me tell you guys that not every company would be there to launch its new product; some would be there for business, some would gather feedback and have a presence, rather than launching something new.
Final Thoughts!
Since 1992, it would be official presence at CES event in 2020. You might not know but last year also Apple made news for a privacy billboard during the CES (not attended the event officially) exclaimed: "What happens on your iPhone, stays on your iPhone". This time also will not launch any product at CES 2020 event but its formal presence shows that the company desires to engage with other tech companies. Also reinforces company's focus on 'consumer privacy' .
If you want to see the roundtable talk then you can watch it on the CES website it will be streamed live. For more updates get in touch with us.