Travelling with ease is everyone's first priority, use smartphone apps for booking tickets
What else do you need in life when your work can be done in a short period of time if you have your own smartphone? All thanks to the smartphone and their applications. We can proudly say that we are forward-looking and our society is totally converted into digital format now. You cannot expect simple life if you don't have a smartphone in your hands with no app. If we look for a business then you need the most important application and from there you get to know who your competitors are and what kind of product user love.
On the daily basis when we go outside the house for some work at least we need application if we want to know the direction or want to get information related to any event. Let's understand this with an example- when you go for lunch with your family in a restaurant and there is some kind of a problem with your credit card and then suddenly you don't have enough cash on the spot. What will you do? No worry when the application like Paytm is available and with this, you can pay your remaining amount of bill via online process.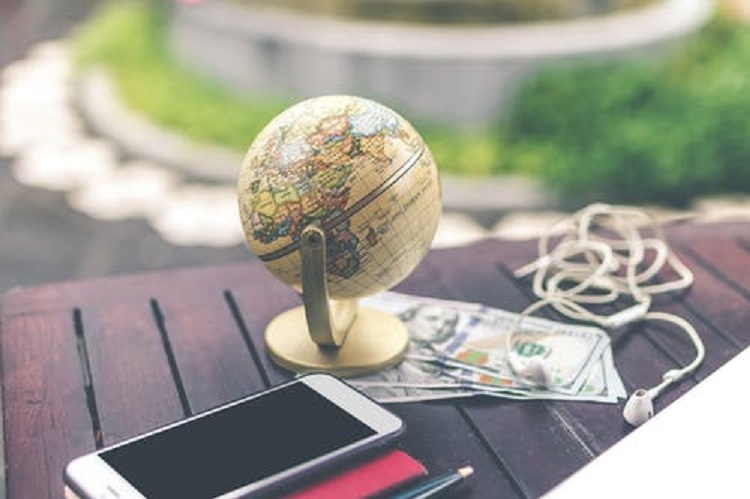 All credit goes to the app developer that they always show their 100% in every app and the best part is we can use it in every operating system whether it's IOS or Android. Fact is every user love to travel and want to go somewhere for at least one time in every month. So, in this article, we want to highlight how mobile application can be amazing for them if they book their ticket via the online process.
Flight ticketing
We all know the most common and the best site to book the ticket as it is goibibo, makemytrip.com, cleartrip.com and many more where it provides you all kind of facility that you need. Many of the users love to travel through the plane, as here the application shows so many options to make your travel easy.  After using these applications you will definitely like to travel through plane and in this way the application for booking flight ticket increases popularity. The best part is if you book through mobile application then you get lots of feature like flight status and tracking feature, you can see the flight schedule as at what time it will arrive.
Bus ticketing
Travel industry is one of those industries which gain lots of popularity in a short period of time. This gives you all kind of features and facilities that you like. Every user gets a good opportunity to travel through bus as here you might get all kind of features that can't be provided by those buses which are older one and run past few years.
Time has changed everything and if you want to know more about the bus traveling experience then the first thing is it is the best for easy seat selection and also you can cancel the ticket and get payment back if you don't want to go. Whenever you book a ticket to travel via bus then they surely send you a notification or email so that you never face any difficulty when you are traveling.
Railway ticketing
Rail is the oldest medium of traveling. In past we have to face many difficulties to get the rail ticket. But now it is just one click far.In this world, no one wants a burden and wants everything done rapidly as here we are talking about the booking tickets. Those days are gone where you stood in a line and wait for your number to book the ticket in the railway station. The time is of digital era where mobile Development Company has made smart mobile apps for the users to book the ticket of railways via online process. If you want to know why we say it is the best feature then read the below content-
You get information in the application about the LIVE trains who are reaching platform or at what time they will reach. You can book the ticket easily and you get notification of your ticket booking so that you can show it to ticket checker on mobile about your booking process. Not only it provide you information related to the trains you search but also convenient and a quick process to book your railway ticket via apps.
These days people love to use the mobile application and all thanks to app developers that they try to show such cool apps where our work can be done in a short period of time. Users who love to travel everywhere with their family, friends or for any purpose should use the application first instead of going there and complete the long process of booking tickets.