I want all of you to ask one question from every kid of 90's that which game they played on their PC's. Well, at that time there were no mobile available to play games. The craze was just to reach home on time and open the computer and spend one-two hours in front of PC. You know my favorite game was vice city at that time. Do you want to know why I liked the game so much? The game is full of mission and at that time the game was so popular. Children's purchase CD from shops or take it via pen drive from their close friends. I am not saying that we have made the PC's game our best friend because we go to play with our friends outside but spending some quality time with topmost PC's game was amazing.
Keep your mobile side, and try to recall your childhood with PC's game.
Every moment we remember how we played, how we fought with our siblings while playing and how our parents scold us. Okay so I can say that I enjoyed my childhood very much. Those were the days which I never forget. What about today's generation who is an addict of mobile phones? Now such type of games they can play all the time in their personal smartphones. Even they stopped playing outside with friends. No physical growth and no mental growth. Parents also feel free, after giving smartphones to their child. So in this generation there is no need to purchase CD, no one use use PC's to play game, no fight with siblings, no need to go outside to play with friends. Only a smartphone is sufficient for all.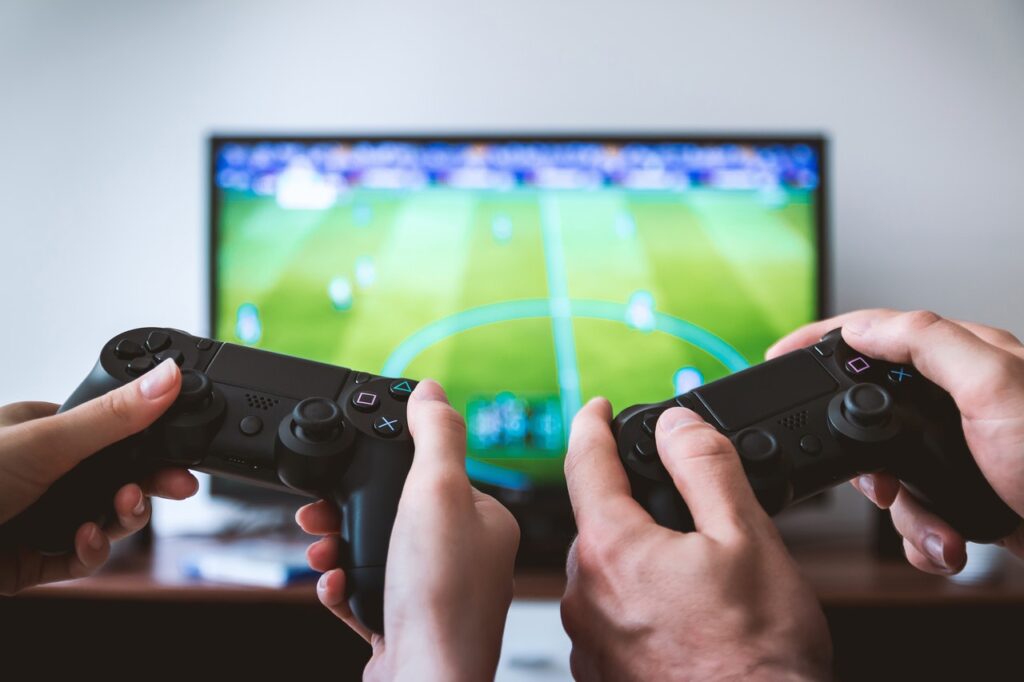 In today's era mobile has taken place of computers. Children always like to play lying on the bed and holding smartphones in hand. They are habituated to play with smartphones for long hours. There are still some children who play on the PC. The difference is that they like to play some extraordinary high graphics games. Also there is no need to purchase CD. This is the reason I have written this article to make you aware of the latest PC's game that you should play.
This game is very unique and special. As it shows some special kind of mission or you can say something new so that audience attracts quickly and make it their first priority. According to my research today's people like to play game which has full on action with specific mission. Frankly speaking guys, there are some games which shows creative concept and one of them is Witcher3 Wild hunt. The games was released four years ago and if you compare these four years then good news is this game is must to play which is everyone's favorite nowadays. It is also called out to be the best video game too for every child who never feels bored when they operate some special and technical mission so go for it folks.
We are talking about one of the PC's games where you have to show your extra skills and it may be like you feel a true gamer. The name of the game you all have heard but this PC game is called out to be the best one in 2019 list so you should enjoy in your PC. You need some hours to play this Dragon Age: Inquisition which shows amazing content as it brings a series of some creative concepts so don't miss it. It is not new for you but an excellent blend of Elder Scrolls and Baldur's Gate so at least play once and enjoy the series.
Well, I know the name is difficult to remember. Frankly speaking guys, I never played such type of games because I am just an addict of San Andreas and Vice City. After listening about its amazing features I tried to play and enjoyed a lot. This game has amazing concept which is best for you if you have graphics card in your PC. If you want to enjoy this game then make sure your graphic card show high resolution to make this more beautiful. The game is turned to be the best in 2019 list as here you will be put on Peloponnesian war and your role is to find your mother and father. It's time to start playing those games which show the concept which you have never thought, so go for it. You are allowed to purchase this game from the best online site and that is Amazon which cost you Rs 2000 only.
Pillars of Eternity II: Deadfire
The research shows that Pillars of Eternity II called out one of those games that can make anyone addict to PC. The game begins as a player will be in the middle of Deadfire Archipelago in pursuit of an ancient god. Well, it's a long story which never makes you feel bored. So, come on folks what are you waiting for. Just enjoy this amazing PC's game which will be most entertaining for you.
Conclusion
I don't know about you but I love to play the special entertaining games that are made for the PC only because mobiles phone is good for picking up the calls and end up the calls or to use a messaging app that's it. Try these games on your PC so that you get to know how PC is good as compared to mobile phones.