In our childhood, we all heard "an apple a day, keeps the doctor away" but now let me show you one more trend going on these days as people change this and says "an application used a day, keeps all stress away", Is it true? Well, I have seen many people returning from office after doing lots of hard work. They looks like stressed and irritated. At home they spent some quality of time with their mobile application and try to release their stress. I also tried same and this is true. It really works.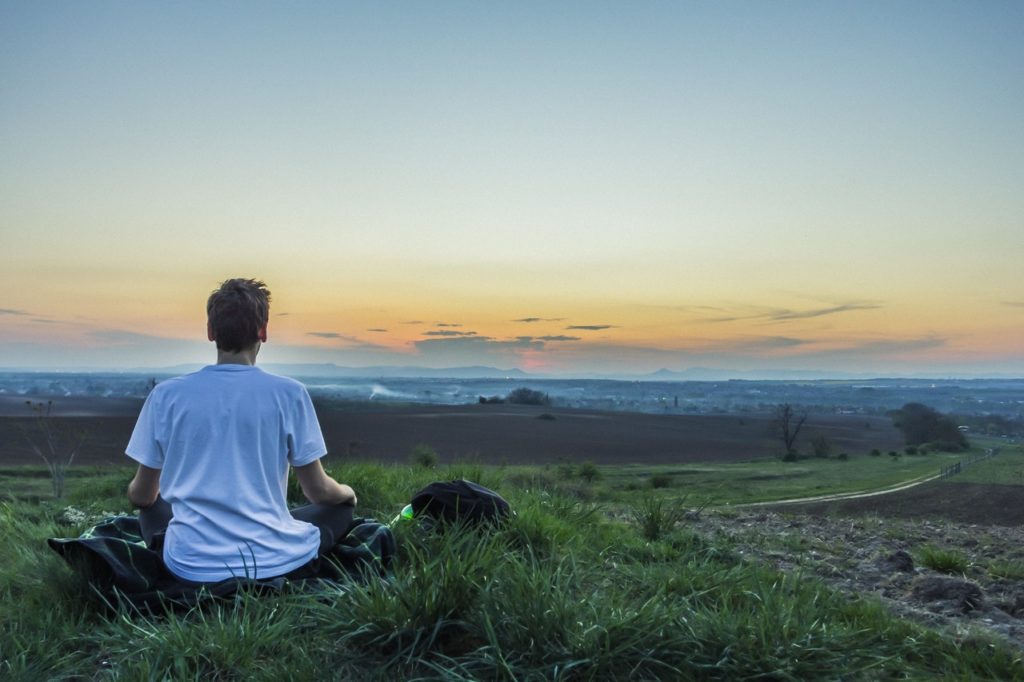 Do you think that spending time with family is not good as compared with the mobile application which comes recently? I am not here to argue on this topic. Everything has their own pros and cons. Sometimes we don't wanted to talk with anyone, we don't like the noise created by children, we just hated being answered all the time. I am not telling you that spending time with family is not good but I feel sometimes mobile application do a lot for us in this case. You can watch whatever you want, you can listen soft musics, can shop online etc. Not only shopping, listening musics and watching serials, you can do much more with applications.
Using medicines for stress removing is an old method, try these mobile applications.
Now I am going to discuss some mobile applications that are totally a stress remover for everyone. Here the question is what those applications are? Want to know at what platform they are available or the name of the application? Some are free mobile applications and for some you need to pay. Let's start the day with today's article and I hope it may be helpful for you, so just pay attention-
Why don't you try the application Smiling Mind first
We all know that how important is for everyone to do meditation when they get up in the morning. Unfortunately these days people are so busy that they avoid such things and that is the reason they are the victim of a stressful life. For your inner peace, we want all of you to try the Smiling Mind Mobile App where we are sure that you use the application twice a day and do meditation regularly. The application work perfectly and give training to make you feel calm and relaxed. While using this application avoid thinking about your busy schedule. The app is free of cost and if you are IOS user then download it first.
Those who suffer from depression: Mindfulness app
To be honest, I have seen many people who are suffering from depression and anxiety. There can be many reasons behind this. So for you I want that at once you all try the application Mindfulness at once. It is the best remedy for you to stay happy forever. You don't have to hire any yoga guru for you when the application Mindfulness is available in your play store. Download the app now which is free of cost. We guarantee you, after using this you feel good and all such stress will remove quickly.
Try this app for enabling your coordination: Yoga in Bed app
The cost of this application is $1.99 and available in IOS platform. First of all, let me ask you a question that is it possible to perform yoga in your bedroom. Well, the application is ready to show you this concept and the app is just like that where the trainer is ready to make you feel calm and less stressful. The trainer gives you the good technique so you feel like your mental tension is removed and techniques will help you in digestion and coordination.
Show you the best technique: Simply Being app
According to a research " Simply Being App" is one of those best applications which provide inner peace every time. This application is the available for both Android and IOS user. so go for it. It has feature that you can choose the sound according to your choice, which provides you peace and make you feel relaxed. Even the techniques are wonderful as you can set the medication session for 10 or 20 minutes by yourself.
Now it may be helpful for blood circulatory condition: Acupressure app
We all know how acupressure is the best technique for an entire user which is ready to help you for your digestive disorder, blood circulatory condition, harmful addictions and many more. But what about the fact that application like Acupressure is ready to help you just like the above applications? The app is available for both Android and IOS platform. This user-friendly application is ready to instruct you in a simple process and keeps your stress away from you.
Now technologies are much more developed. even we can't think about its reach. Now our life completely depends on technologies. As you read above, technologies will remove our stress also. In every aspects of life we need mobile applications all the time. If you are also looking to create any type of mobile applications for your businesses, you may contact to us directly. Kindly get in touch with us for hassle free service and maintenance.