Google just announced that it has postponed its 'Page experience update" from May to mid-June in 2021. This page experience update was initially announced in November last year. Last year Google announced that it will roll out this page experience update in May 2021, But just two days ago it said that the update is now postponed and will start to roll out in mid-June 2021. So, what is this page experience update and how it will affect the Google ranking of websites.
Let's quickly take a look at it
What is Google page experience?
According to Google, Google page experience is a set of signals that measures how users perceive the experience of interacting with a web page beyond its pure information value. It includes Core web vitals which is a set of metrics that measure real world user experience for loading performance, interactivity and visual stability of the page. It includes existing page experience signals
Core web vitals: The page provides a good user experience, focusing on the aspects of loading, interactivity and visual stability.
Mobile-friendly: It also checks whether a particular web page or website is mobile friendly or not.
Safe browsing: It also checks the level of safety for browsing a website. It checks whether the website contains any malicious elements like malwares or spyware content.
HTTPS: It checks whether the page is served over HTTPS or not which is a determinant factor to decide whether the site is legitimate or not. It checks whether the connection is secure or not.
No intrusive interstitial: This is a measure of the accessibility of the content to the user, whether the content on the website is easily accessible to the user or not.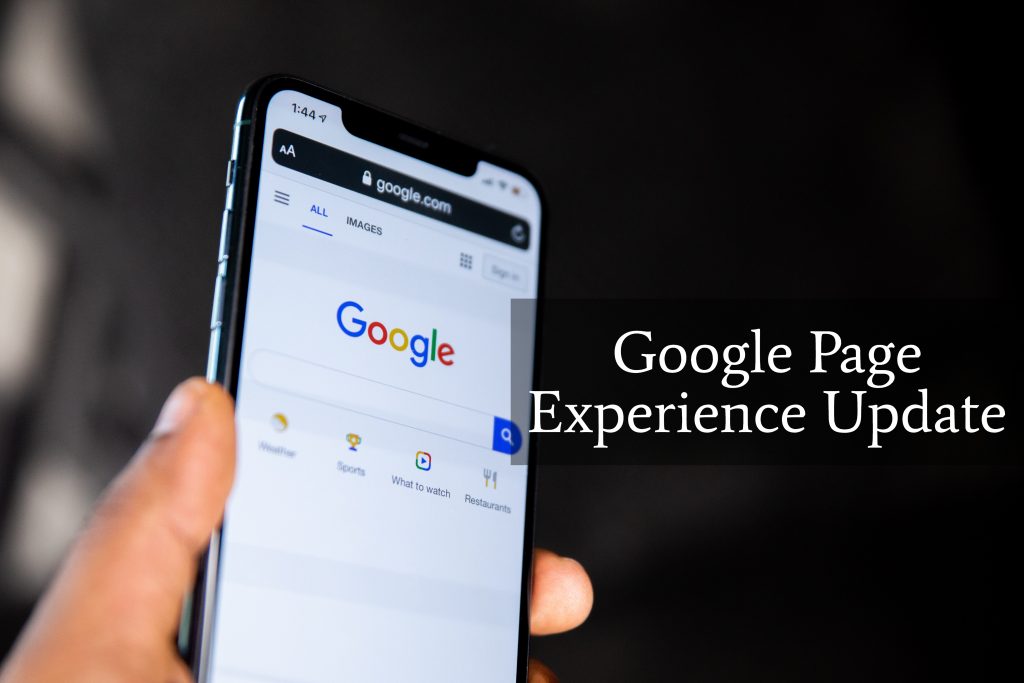 How will it affect the ranking of the websites
As of now Google doesn't consider page experience as the criteria to rank the websites. While page experience is important Google looks for pages that provide a good information overall and rank them accordingly even if the page experience is not up to the mark. But once the new update comes into effect Google will start considering the page experience of a website as an important factor when it shows search results or when it ranks websites. So this update will definitely affect a lot of websites especially those business that function online.
Related article: Google has released product review algorithm update
Why Google postponed this update?
Google said in a blog post "we'll begin using page experience as a part of our ranking systems beginning in mid-June 2021. However page experience won't play its full role as part of those systems until the end of August."
So, Google has given some time to the web publishers and site owners to make necessary enhancement and changes in their websites for the page experience update. As the new update will aim to improve Google search.
Google has also said "We hope that this adjusted rollout schedule will help you continue to make refinements to your websites with page experience in mind."
Besides that Google has also detailed about what types will be part of this new update. It will include three core web vitals metrics,
Largest Contentful Paint (LCP)
First Input Delay (FID)
Cumulative Layout Shift (CLS)
Google will also not consider AMP format as a parameter for showing results on its top stories carousel feature and will index sites for that offering if they meet the policies laid by Google News.
Google Search will also start disappearing the AMP badge icon as the page experience update starts to rollout in coming months. So, in a way the total effect on the ranking will be seen after the Google Page Experience update goes fully live in August. Till then we will have to wait for Google to provide more details from time to time on this update.
Related article: Google Chrome and Google Earth update: All you need to know
Conclusion
Google updates are not rare. They come and go every now and then. Google's focus has now shifted to improve the user experience. And it has come out with some related updates lately. These updates are necessary to follow and implement as they may affect the way Google surface the search results or how Google ranks the websites.
So get in touch for any development on this update and many more future updates.