How can you people stay calm when you are aware of every malware software's that are changing your mobile phone system? You are running your good life you have everything even you operate your smartphone for every purpose but what if someone tries to enter in your smartphone and operate every app that you don't want. Here we are highlighting Gmail account which is used by every teenager and every marketers. Google introduced a new feature for iPhone Gmail users. Let's try to know what it is.
New security feature of Gmail for iPhone users.
Yes, I want to say that Google highlighted the privacy and they introduced block email tracking for every iPhone users. Don't think Google just work for the Android users as they also create faith on iPhone users so today in this blog I am gonna tell you about this feature that how it can be helpful for iPhone user. I know security is everything for you so you folks should be aware of every security matter and this time it is related to Apple mobiles so readout. 
We open our Gmail account daily for some personal or business purposes. Hackers share some unwanted email with us which is called phishing mail. In this mail they use some content with a link which looks very important. When we click on these links, unfortunately we gave access to the hackers. Now no need to worry, Google introduced a feature to block such email and this is for the iPhone users. You can start operating version 6.0.190811, which is available. Just go to Settings and enable this feature which works with good procedures.
For Google, security comes first
Google wants every Gmail users to get in touch with new updates related to Gmail as they highlight many such updates related to privacy for you all. Google gives guarantee that you never move on to other mailing application and always choose Gmail first in your iPhone. I know security comes first but try every feature related to security that they introduced for you all. Last week Google presented swipe-to-switch feature for every Android user and same this feature was introduced in iOS and I hope you all are using it in your respective mobile phones.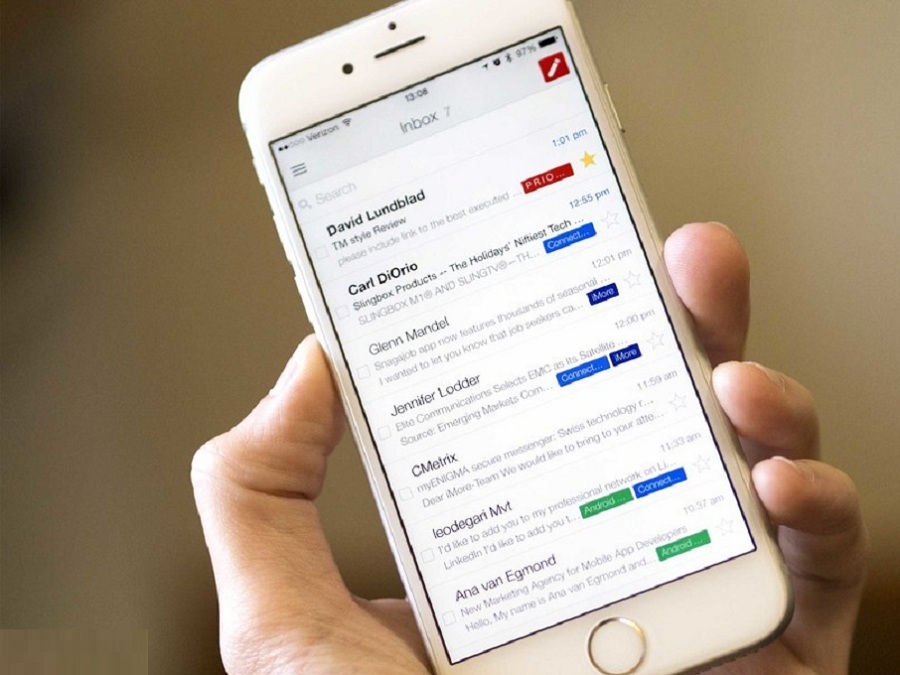 It is big news for every iPhone and Android smartphone operator that we get to know from cybersecurity blog, Google has a good plan for the future regarding security.
Google has a plan to launch some secure version where every user never thinks twice before operating a Gmail account. Every user gets to know from where the suspicious message comes from and you get to know the source so it is good for you
Statement of a former Twitter executive for blocking unwanted email feature
Here I will present what the former Twitter executive and designer Mike Davidson said regarding the Gmail account as he knows how subscription email is used to track the location. Wait not only the location but also a time of opening email account. He said many companies can track your activity that last you operate Gmail as they have such type of technology. He also said "Almost every client these days allow you to do this, with the strange exception of Gmail for IOS. If you are a Gmail user, I recommend switching to something like Outlook on your iPhone. It's free and allows you to use your existing Gmail account".
Conclusion
Nobody wants to continue those account which is not secure. Obviously, they will shift on another email account. Google has a solution for every Gmail operator of iPhone to know about email blocking feature which is a good choice to stay away from every phishing mails. Google is also planning something special related to security.
You need to wait to use this feature. We will be back with another update, till then get in touch with us and be safe.