Helpful mobile apps for blind or visually impaired
No matter whether you have busy schedules or busy in some personal work, do you think that use of the mobile application is must for you? Of course, you need every mobile application that helps you whether to text someone or want to send something or looking for some applications that are ready to be your free time partner all day. Such mobile application have changed our life totally as we all depend on them whether we are at home or outside the home, we just need smartphones in our hand if we don't have then we are unable to solve our problem on time. We should thanks to professional app developers or App Development Company that they always work hard and build that type of applications which we are looking for.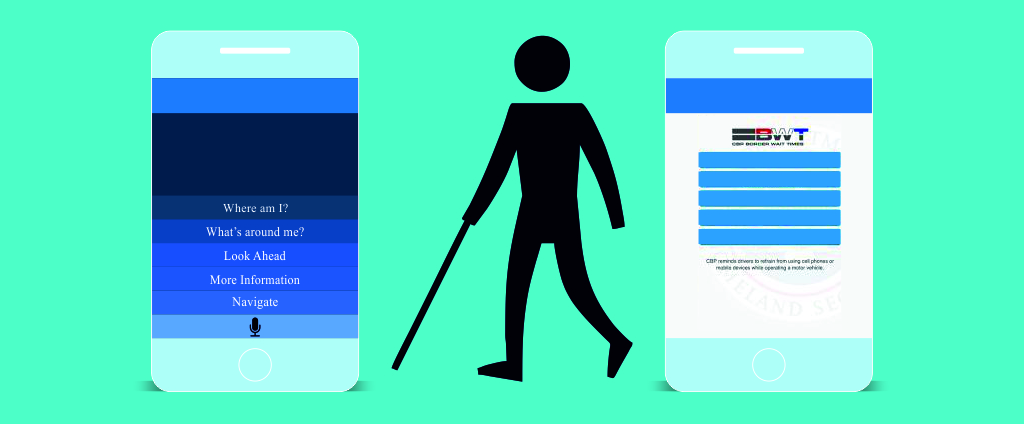 With lots of market research and put some innovative technique they always show you simple and smart apps so that users never think twice to download and always install their mobile apps in their smartphone. But do you think that they build all those mobile applications for the visually impaired users? Is it easy to make such mobile applications related to them or are there any apps that are available for all those? Today we will discuss and tell you about such mobile applications that are available for the visually impaired users.
Now let's start the topic and the first mobile application which can be used by low vision users and that is a big browser app. As you have seen the current browser application in Ipad is not accessible for all those who have a low version so here the big browser in Ipad is ready to help all the visually impaired users as it is designed in such ways that easily navigate the web on their Ipads. You have to click on the app store icon below to download the app and then all you have to do is click on Play button so that you are able to listen to how to use this application.
Let's move on and talk about some free mobile applications app i.e. Vision Sim which is available in Android, IOS and Ipad device which allows the users with healthy vision to use and get experience the world with the help of eyes of a person experiencing one of nine degenerative eye disease. As this app include macular degeneration, diabetic retinopathy and cataracts.
This application is only used for those who are an IOS user as the app enables the users to recognize the currency and speak the denomination. It is especially for those who are blind so they can use this app as all you have to do is point the camera of your device at the bill and the application will tell you the denomination in real time so in short- it helps the users to find out how much money they have to pay. It will read money at any location so it is the best for all such users as they don't have to open the data connection or if they don't have internet.
Some of the interesting mobile application we are talking about for the visually impaired user or for the blind one and this application is must for them. It utilizes your voiceover function and camera facility and here you have to take a picture of an object so that it speaks loud and tell you what the name of the object is. You have to double tap on the right side of the screen if you want to take a picture but for the video double tap on the left side of the screen.
Is it interesting for visually impaired users to know the color of the object that they want? Here this application can do that as it uses the camera of your phone and speaks loud to get you to know what the color is. It is one of the new augmented reality apps which identify the exact color of the object that you pointed through the help of the camera of your smartphone. It will also tell you the hex value of the color. Why to worry if you are visually impaired when such mobile application that we mentioned above are available for you. There are many mobile apps for the blind and visually impaired users but above are the most important one that they must have in their smartphone.