We can say our country is successful when it has almost top business entrepreneurs and run their business to bring a new impact. We remember these days every company is running their business all over the world especially in Europe because they know that reaching accomplishment there is a big deal. What about India, is our country deals with such business and grabs the chance to work globally? Yes, I think the biggest countries like China, Japan or the USA run their business here too and that is the reason the development rate of the country India increases.
Many business startups start their business in India. India has no such question regarding the small scale or large scale because they want to work with everyone. Some of them get success and some of them shut down because of some issues. How interesting it is when a company shut down and re-enter in your country again to launch their business? Yes, it is true as we have an example of the Japanese consumer electric brand name AIWA. It was shut down earlier due to some reason but now the news is, it re-enter in the Indian market. This shows that how good it is for other countries to work in India.
Do you know about AIWA?
AIWA is the oldest Japanize brand which deals in electronics. Originally it was founded in 1951. AIWA is a well-known popular brand. It deals in TVs, Speaker, Bluetooth, Boomboxes, Stereo systems etc. Many more unique devices have been introduced by AIWA. It also involved in production of computer devices like Modem, speakers, adapters etc. In 1982 AIWA has been completely owned by Sony. Previously till 2006 the brand was active in India. Now approx. after 12 years Sony is re-launching AIWA with premium Smart 4K ultra-high definition LED TVs, wireless headphones, personal audio products and smart home audio systems in the country.
Re-entering of AIWA in India, let's see what's new now.
Some of you can say that it is a business strategy or some of you can raise many issues but who cares we believe in the best company and AIWA is one of those. Let me tell you that the company AIWA has some strategy as they are ready to launch a range of consumer electronic products. They have a superb plan to sell its premium Smart 4K Ultra-high definition LED TVs, plan to sell a smart home audio system; some wireless headphone is the right choice for business purpose in India. Want to purchase some audio product? You are allowed to purchase personal audio product in India as the company AIWA is ready to sell it.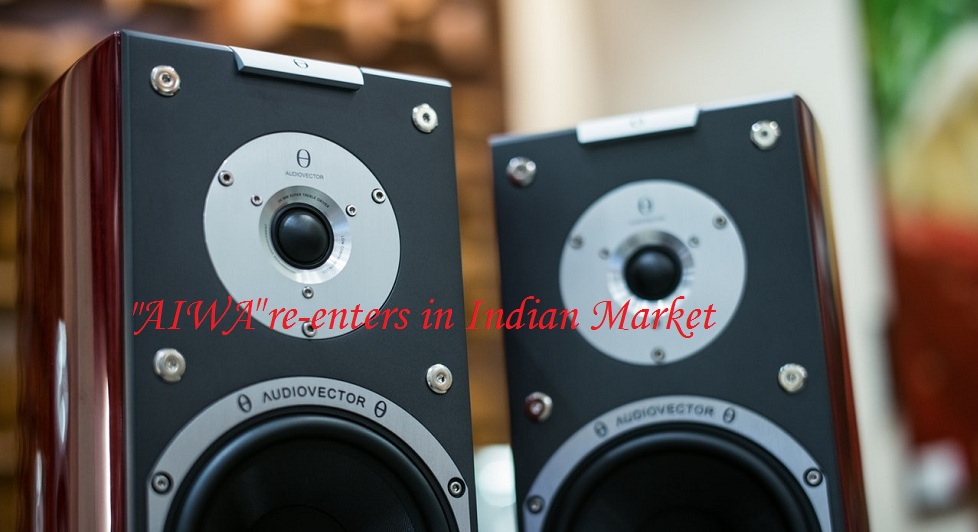 We all know that people always choose the product that has something extra-ordinary and fabulous features. If the product has all such things then we all know that it can do a good business in any country so here the company AIWA presents some special and advanced products. They are special and advanced because you will like to use such user-friendly, simple and affordable products with latest technology.
Now let me share the price of AIWA products. You can purchase AIWA LED TVs priced at Rs 7,999 and go up to Rs 1, 99,000. Now about the product of AIWA, TVs will be assembled locally in Delhi and the rest of the product which we shared above will be sourced from China, Taiwan and Korea. I know there are many who like to do shopping online as they feel comfortable there so you are allowed to purchase products of AIWA online and offline too.
When we can buy products of AIWA and what's the aim of the company?
Are you interested in purchase from such Japan's biggest company who is ready to play their role by showing you topmost products? You can purchase their products as the Company's product is on sale from 15th August 2019. The company AIWA wants to have robust after-sale service network with at least 200 service centers across India. The company has decided its aim that they want to sell products about 200,000 units per annum.
I think you should know about the statement shared by AIWA's international spokesperson Jeffery Alan Goldberg what he said about the market condition and about the product. Still, I want all of you to know if you are not aware as he said that "launching the product in India is a good idea because it is a dynamic market in the world. He says, there are many products available in the town with topmost technology but Indian consumer always choose the right one. They have the ability to lap up as innovative technology is unmatchable. He is sure that the country India will definitely like all such products with love and joy".
This is all about AIWA. We will be back with another topic till then get in touch with us.