Everyone has full control over their business going on. This is possible only because of the invention of technology. These days which brings a major impact in every business. We remember the time when the industry is running as usual in a normal way. At that time no such high tech systems were developed. Now watch out because every industry whether you talk about the agriculture sector or banking sector, all are involved with the high technology systems.
Future of Automobile industry is on a success track, of course IOT is there
Everything is possible via digital system which has made such a fabulous platform for everyone that nobody can step aside to run their business more effectively. But as we already told you about the technology which has gained a lot of popularity these days and people called out the Face of the Technology and that is the Internet of Things.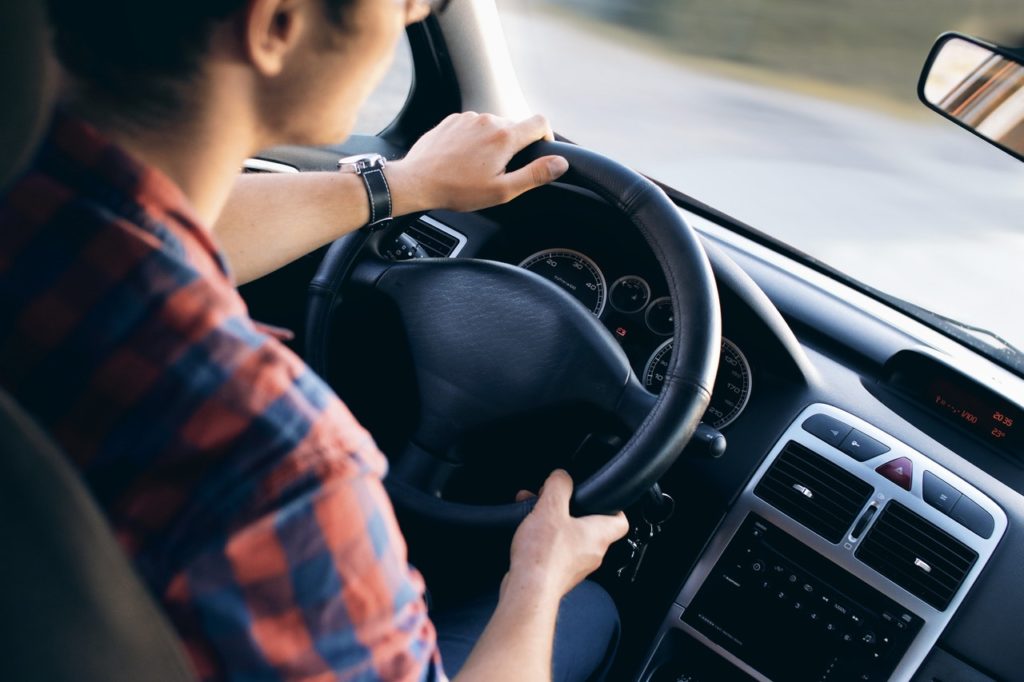 I don't think there is any sector left in this universe where IOT has not shown its efforts. Now IOT is ruling all over the world. Your entire office and your entire house has been covered under the Internet of Things. Let me tell you one more interesting fact related to IOT that it is also shows an impressive feature and has made a good impact on the Automobile industry. We all know about the Automobile industry adopted Internet of things and it is ruling there. If you want to know how, then read out the content below-
Major Impact of IoT in the Automobile industry.
You all are here to know how IoT is ruling on the automobile industry. Let me tell you some attractive concept regarding this. The first one which we will talk about is smart parking. When you are driving car, you should feel free because IoT device is connected with your vehicle which allows you to gain instant access for the parking space and also you can reserve a spot. All the things can be possible if you have a smartphone in your hand so you don't have to worry about the parking space. No matter whether you are going to shopping mall or visited on a crowded place. Such feature offered by IoT enables every user to remove such hectic situation to find the space of parking.
Does IoT simplify the fueling process?
Do you think that the topmost technology IOT can be helpful for the automobile industry related to the fueling process? Of course yes, it can. How it happen let me explain this to you. When you drive your car in low fuel, the role of IOT device indicates as it gives you a signal or alerts you when your fuel is low. Yes, we know how good it is when the technology alerts you in all such matter. The role of IOT has not completed here as it also shows you where you have to go to fill the fuel tank as GPS is available.
Also with the use of IOT devices in your conveyance. it is beneficial for the business travelers because the data is stored in the cloud and that way it keeps all tracked information manually. They include the entire details about the conveyance as when you travel, how much you travel, fuel purchased and many more things so all get stored automatically.
Sudden change in Financing and Insurance is a plus point for automobile industry.
With the growing trend of IOT, it has made an impact on Auto insurance industry. With the IOT device every insurance company is able to watch out how the drivers are driving the car? even at what speed they drive? or they manage the traveling every day or not. With the help of IOT devices every insurance company can check and improve the driving habit of the drivers. In short, it prepares every user to drive better on the road and help them in every situation.
We did research related to the investment purpose too. In automobile industry where we find out that they delegate around $54 million. At present IOT devices only connected to the vehicle that you are driving or you can say in private vehicles. You will find the IOT devices in every vehicle by 2020 for sure.
I want all of you to get aware of the mobile apps of IOT used for the Automobile industry.
Automatic App: The first mobile application of IOT is Automatic which is available for both platform whether it's an Android or IOS. So if you are interested to know about its feature then keep reading. Here it shows trip logging, vehicle diagnostics, fill up logging, parking and live vehicle tracking etc..
Dash App: Next application is a special one for you and the name is Dash app. You are allowed to download the app from Google and Apple play store if you are interested. Here it shows you the features like Real-time car monitoring, allows the users to locate the cheapest gas station, also suggest you about driving concept and many more.
Zubie App: Next mobile application is IOT and Automotive maintenance app and that is Zubie application. The app is available on IOS, Android and Web platform for you so go for it. Here you gonna watch out the features like maintenance alert, engine diagnostics, real-time vehicle location and also map for gas station.
Navdy App: This application gives you the best experience of driving while operating the IOT and that is Navdy application. Have you ever thought about the gesture of the voice controller in a mobile application? This app show such features and even with these it includes messages, music and many more. You can see alert about the car maintenance, the fuel and RPM too.
You also can track your business, make it bigger or keep an eye over your employees through the app. If you are looking for such application kindly get in touch with us. We will happy to help you.