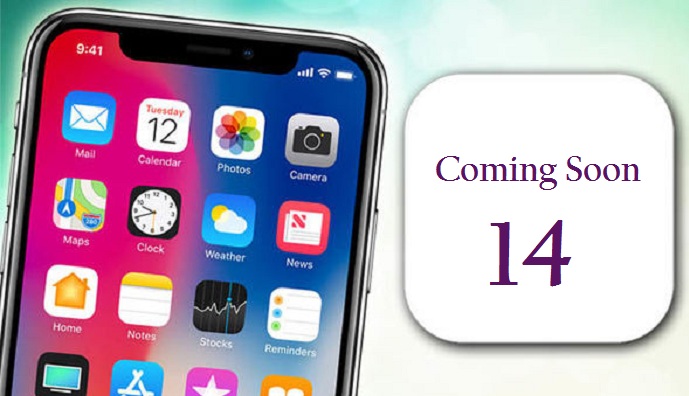 Every Apple user is aware of iOS13 which was full of bugs. Anyone who tried iOS 13 version had their own complaints about it from Apple. That was the reason Apple Company started working on the next update which is iOS 14. Yes folks, in a recent report, it was revealed that Apple Company is going to launch iOS 14 update soon. Let me also tell you guys that Apple has developed a new technology that will allow them to test the new iOS 14 while in development mode. I know there are many Apple users who are conscious of this new version as they don't want to face any problem related to bugs again which they already faced in iOS 13 update.
That's why folks I have come up with my today's article which will clear all your doubt regarding iOS 14. Here, you will get to know the release date of iOS 14, list of mobiles supporting this new update, some features of iOS 14, and also you favorite whether the update is same as iOS 13 or not. Just make sure you read the full article so by the end of this article you will have complete knowledge of iOS 14 update.
Let's make a start now.
What's the release date of iOS 14?
The exact release date is yet to announce by Apple Company but it is expected that it will most likely to be introduced at developer-focused WWDC (worldwide developers conference) event in 2020 probably in the month of June next year. However, it is also expected that the full-fledged update could come up in September along with the iPhone12.
As you have already seen that how iOS13 update was full of bugs, to consider this in mind only few features will come out with Apple iOS14 at the release time and rest of them will provided over regular updates.
List of Apple supported devices which will support iOS 14
Apple users know that newer updates generally don't support on their devices they're too old because of some hardware requirement limitations. So Apple phones five years or older generally don't support new iOS updates. If you look at the recent release iOS 13 was compatible with iPhone 6S or higher models. However, iPhone 6 or 6S will be five years older in 2020 and won't be able to run on iOS 14 because the system doesn't match the hardware requirements, as per the report. It means, all the iPhone released after 2017 will support the Apple iOS 14 update. Here is the list of devices supporting iOS 14 update. Have a look below.
iPhone 7, 7 Plus
iPhone 8, 8 Plus
iPhone X
iPhone XS, XS Max
iPhone XR
iPhone 11
iPhone 11 Pro, 11 Pro Max
Some expected features you can get in iOS 14 update, read them below
– Banner-based call notification
This feature is all about getting full-screen incoming call notification, especially when you're playing a game or watching a video on YouTube.
– Redesigned notification system
From study it's got to know that Apple users don't need time and date covering a big portion of a notification shade, especially when iOS displays the time in the top-right by default. Now users desire to get previous automatic notification grouping on a per-app basis which is now removed. Getting multiple notifications from multiple apps becomes a mess. So users want a kind of system in which they can clear all notification from a particular app in a single tap while leaving other app notification on display.
– Easy access to app store updates
With the launch of Apple Arcade in iOS 1, Apple removed the update tab from the app store on iPhones which became difficult for users to access pending app updates. So users want to see Updates tab return on the App Store. After-all it's important to keep updated ones app on mobile phones.
– Animoji filters in the Camera app
Animoji has been a core part of iOS since it introduced in iPhone X in 2017. It allows you to send cartoon-esque of yourself to friends-full of accurate facial mapping. Users would love to see Animoji effect made available in the Main Camera app, allowing you to take longer animoji-themed videos.
Let's sum it up!
This was all about iOS 14 update which I shared in this article with you. I'm sure there are many more new features which can be added in iOS 14. But once the official date of launch gets announced there would be more surety about the new features and devices which will be in support. Although the official date of the release of iOS 14 is not yet announced by the Company, you can wait till June 2020 as mentioned in the article. By June 2020, may be iOS gets launched.
For more updates and another interesting articles get in touch with us, till then keep reading.