Who doesn't want to get rewarded for developing something? Reward, award and price are what we always crave for. Recently, one of the most renounced mobile companies "Apple" has rewarded its developers for launching their best app (most downloaded apps) in the Apple play store. The popularity and prosperity that Apple has gained would haven't been possible without these developers. The developers have supported the platform from the beginning. That's why to show their appreciation; Apple gives out the app awards year not just to iOS developers, but for macOS and tvOS as well.
In this blog, I will show you what all are the apps and developers get rewarded but before that let's discuss the event where Apple company announced these award names. So let's get started now.
Apple announced the award in an event held in New York City
A special event was hosted by Apple Company in the New York City on December 3, 2019 where it honored its developers, best apps and games of the year 2019. The event rewarded the developers who designed apps and games for Apple's ecosystem. The Company also announced the winners of the first ever Apple Music Award on the occasion solely dedicated to its apps and services' marking the company's heightened focus on the area.
Read what Phil Schiller, Apple vice president of worldwide marketing said on the occasion, "Developers around the world inspire us all with innovative apps that have the power to influence culture and change our lives, and this year that is as true as ever. The 2019 App Store Best Apps and Games winners reflect our global desire for connection, creativity and fun,"
Let's look at the list of Apps that got rewarded by Apple
1. Spectre Camera app
It was developed by Lux Optics. This app gives you the ability to shoot long exposures without fancy camera equipment. Through this app you can take those neat pictures of traffic moving where the lights are just a blur or waterfall where the water looks caught in motion.
Award bagged: iPhone App of the year
2. Flow by Moleskine
'Flow' is a digital notepad with various specific writing tools from an airbrush to a marketer and a fountain pen. Apple loves this app because "the elegance of the iconic Moleskine notebook, now in digital form". You can draw, write and sketch your ideas with this app. It is developed by Moleskine and awarded as the best app of the year.
Award bagged: iPad App of the year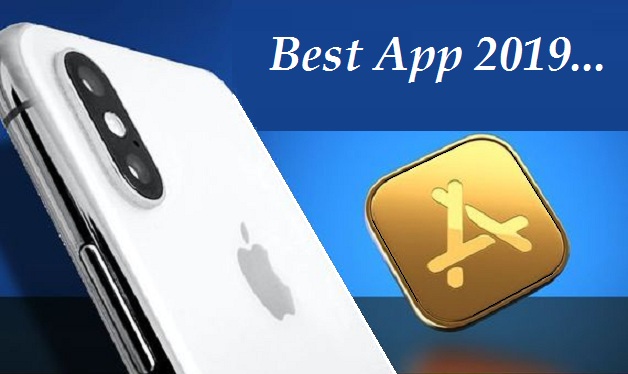 3. Affinity Publisher
The app Affinity Publisher was developed by Serif Labs. This app is basically a design tool which helps you to create books, brochures, magazines, posters, and more. All you get with helpful layout guides, text, decorations, photos, and more. You no need special skills to design the work.
Award bagged: Mac App of the year
4. The Explorers
It was developed by The Explorers Network. Through this app you can collect pictures and video from around the world from a community of explorers, professional's photographers, scientists, artists and more. You can also explore the content on your Apple TV or iPhone and iPad.
Award bagged: Apple TV App of the year
Read the list of Gaming Apps which are awarded by Apple in the event
1. "Sky: Children of the light"
Apple loves this game because "few games convey the thrill of discovery, flight, and collaboration like this groundbreaking title". It was developed by Thatgamecompany.
Award bagged: iPhone game of the year
2. "Hyper light Drifter"
It was developed by Abylight S.L. It's a slash-em game with award winning audio and graphic design. In this, you will get to explore a beautiful, vast and ruined world riddled with dangers and lost technologies. Apple loves this game because it reimagines classic 16-bit adventure games.
Award bagged: iPad game of the year
3. "GRIS"
The game was developed by Nomada Studio and published by Developer Digital for Nintendo Switch, macOS and Microsoft Windows. In this game you move a character throughout a unique and colorful world and solve puzzle. Apple likes this game because of its spectacularly satisfying puzzle-platformer explores the triumph of piercing a life back together after tragic loss.
Award bagged: Mac game of the year
4. "Wonder boy: The dragon's trap"
It is Developed by DotEmu. This is a platform game for Apple TV. Why Apple loves this game because "The beloved game from the '80s gets a reboot with hand-drawn animation and a reorchestrated soundtrack."
Award bagged: Apple TV game of the year
5. "Sayonara wild hearts"
This game app has been created by Simogo. In this game, you set out to "find the harmony of the universe" amid catchy pop music and while riding a variety of vehicles including motorcycles and skateboards, all while fighting with swords. Apple loves this game because it mesmerizes high-speed rush through dazzling scenery that crackles with thrilling electro pop energy.
Award bagged: Apple Arcade game of the year
Final words!
So with the list of apps and games I conclude this blog. The above apps and games which got rewarded by Apple are the top renowned and downloaded apps (including games). That's why to praise developer's skills, their hard work, innovation and design has been awarded by Apple with prestigious prizes and awards for the 'Best Apps in 2019'.
We also hope that other companies like Android will also reward their developers for developing best apps. For more updates get in touch with us till then keep reading keep sharing.