Sunder Pichai, everyone is familiar with this name. Yes guys, he is a CEO of one of the top renowned or prestigious companies Google. Pichai is one of the most influential persons in the world. He has inspired a lot of youth and people who follow him. Nowadays, Pichai is in the top headlines of the news. Everyone is talking about him as the success he has achieved through his hard work and new ideas. Whole world knows him as the CEO of Google, but you would be amazed to know that he has also become the new CEO of Google's parent Company "Alphabet".
Let's dive into the journey of Sunder Pichai as a CEO of Google.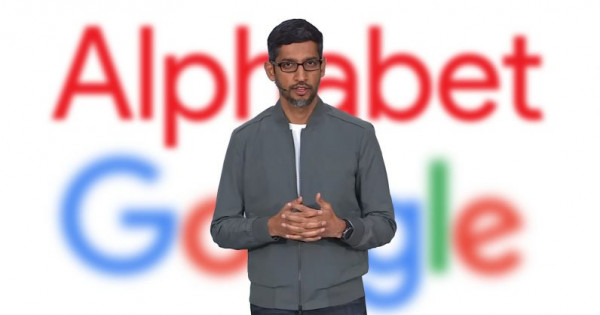 Sunder Pichai is a Chief Executive Officer (CEO) of Google. He joined Google in 2004 as a product manager and he led the product management and innovation efforts for developing Google Chrome. In 2008 he promoted as company's product chief, then Google's CEO in 2015. In between he also served Google as President and then Vise President of company.
Also, Pichai is responsible for giving innovative ideas and developing Google Drive, Gmail, Google Maps, and Chrome OS. On November 19, 2009, Pichai demonstrated Chrome OS which was released for trial in 2011, and released to public in 2012. On March 13, 2013, Pichai introduced Android to the Google list of products.
After seeing his hard work, skills, and dedication towards work, Pichai was promoted as the next CEO of Google on August 10, 2015. Pichai is the person who gave users the fastest browsing experience.
Sunder Pichai becomes the new CEO of Google's Parent Company Alphabet.
On 3 December, it was announced that Sunder Pichai, CEO of Google will now take the responsibility of parent company Alphabet as co-founders Larry Page and Sergery Brin are now replaced by him. It's been four year of Sunder Pichai as a CEO of Google. Now he is ready to manage both the companies simultaneously. However, Page and Brin will serve as members of the company's board.
After getting the position of CEO of Alphabet Company, Pichai tweeted, "I'm excited about Alphabet's long term focus on tackling big challenges through technology. Thanks to Larry & Sergey, we have a timeless mission, enduring values and a culture of collaboration & exploration – a strong foundation we'll continue to build on,"
Moreover, as the news of Pichai's new announcement made, all the Indian across the world congratulated him on social media. Many appreciated the way he made India proud and showed the next generation a path of turning their big dream into reality.
What exactly Alphabet Company is all about?
Alphabet is a Google's parent company created in October 2, 2015. Alphabet is considered as the world's fifth-largest technology company by revenue and one of the world's most valuable companies. The company was basically established by desire to make the core of Google Internet Services business "cleaner and more accountable". Larry Page from CEO and Brin announced their resignation from the post of President in December 2019.
The company comprises Google as well as other businesses including X Development, Calico, Nest, Verily, Malta, Fiber, Makani, CapitalG, and GV.
Larry Page in an announcement said, "Alphabet is mostly a collection of companies. The largest of which, of course, is Google. This newer Google is a bit slimmed down, with the companies that are pretty far afield of our main internet products contained in Alphabet instead. Fundamentally, we believe this allows us more management scale, as we can run things independently that aren't very related"
Some interesting facts about Sunder Pichai, maybe you might not know
Sunder Pichai was born in a middle class family in 1972 in Chennai.
Sunder Pichai studied in Padma Seshadri Bala Bhavan in Chennai, Tamil Nadu. He also captained his school cricket team.
Pichai is a diplomatic leader and highly sift spoken.
Pichai got inspired by his father who faced many challenges in his profession (electric engineer)and the knowledge shared by him motivated Sunder Pichai to pursue a course in technology.
In 2011, it was a buzz that Pichai might replace Jason Goldman at Twitter. However, he chose to stay with Google.
In 2014, there were chances that Pichai was in active negotiations with Microsoft for the post of their 3rd CEO. However, Google negotiated with him to retain him with their company for $50 million in a year in stocks. Satya Nadella joined them as CEO then.
Sunder Pichai's net worth is around $150 million.
To sum up
Sunder Pichai like all good leaders made India proud with his tremendous achievements in the field of technology and of course in prestigious company Google. Now after becoming the new CEO of Alphabet company, he has taken a step forward in his exorbitant career. Experts say that he is a great tech and product person, and can convert tech ideas into product reality.
I hope guys this article helped you understand about Sunder Pichai's journey. For more updates get in touch with us till then keep reading.