Many Apple lovers are reading this blog so it's expected that you all know every news regarding Apple. Have you heard about the controversy of an Apple's application and China? Currently it is quite common and if you are still confused about what topic we are talking, then read our previous blog for that. Right now in this article I am talking about another controversy between China and Apple. This is about the user's personal data that operate the Safari browser from IOS13 and also from IOS starting version 12.2. This news might alert those users who operate the Safari browser. The browser sends your data to Tencent.
Tencent is a Chinese tech giant like Google. Google and Tencent both can easily access user's IP. Here the storyline is they send the data to protect you. Yes, this is correct as Apple Safari browser send your data to 'Tencent' to keep you away from phishing attacks and also with some similar IP scams.
So let's reveal some possibilities what they can do with user's data. We are going to share some more significant paragraphs where you can decide whether they are doing the right thing or not.
Sending data process is for protection, see what Apple shares
Not even you, we also surprised when we get to know about Apple is sending data to 'Tencent' the tech giant of China. We will try to reveal each and every detail in this article.
On this issue Apple said that, "Apple protects user's privacy and safeguards your data with Safari Fraudulent Website Warning, a security feature that flags website known to be malicious in nature. When the feature is enabled, Safari checks the website URL against lists of known websites and displays a warning if the URL the users is visiting is suspected of fraudulent conduct like Phishing. To accomplish this task, Safari receive a lists of websites known to be malicious from Google, and for devices with their region code set to mainland China, it receives a list from Tencent." So here we can say Google is helping Apple with giving the list of websites which is pointing out as malicious for everyone.
Now the question is User's data are safe or not?
This is the fact that the Apple Safari browser in the IOS13 or possibly lower version is sending the data of users to Tencent but the question is these data are safe or being used for any kind of surveillance?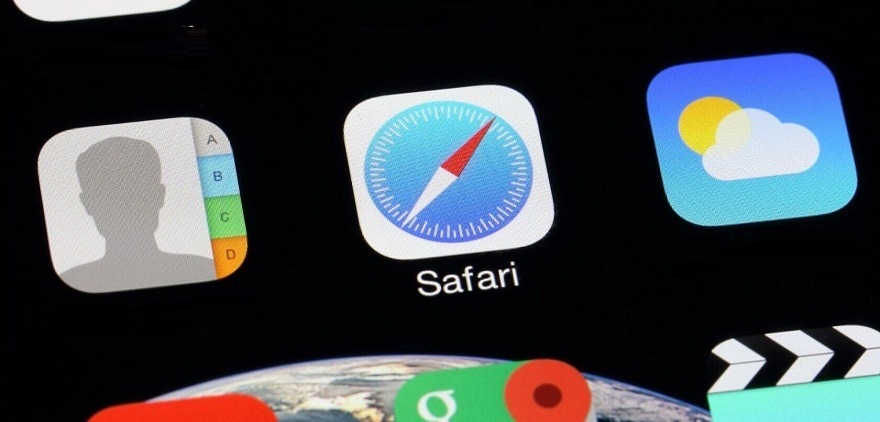 Here users can raise the question because some personal details are being shared then it can create a problem in the future.
Let me share a crux of this topic which is unknown for you all, so readout properly. You are allowed to disable the Safari's fraudulent Website Warning Feature which enables by Apple by default. Now if you want to know that how it works then it start their role by checking the hashed version of website addresses which users use to visit without knowing Google and Tencent's vast database and these are known as malicious websites. By following such kind of browsing habits, it is easy to recognize users.
Relationship between the Chinese tech giant and China government
As per the report, the Chinese tech giant called Tencent and China government has close ties. We also get to know the Company can hand over the data to be operated for other matters like for the surveillance.
This heading comes up after we get to know the controversy regarding the Hong Kong protest where China was not happy when Apple presents the application for them.
Even Apple faces a tough situation when they removed the Taiwan Flag emoji from iOS in China. Situation is totally under control, not because Apple already removed the app which they launch for the protestors.
Final Thought
Continuously 'Apple' is in news, this time it is not about launching something; this is related to user's private data. Well, the first time we hear that someone shares the data just to protect us. Right now Apple clearly not explained this situation they just shared a statement and till now no such responses we get.
We will update you if we get any information regarding this. Kindly comment below if you have any query or you want to read on any other topics. Till then get in touch with us for more articles.