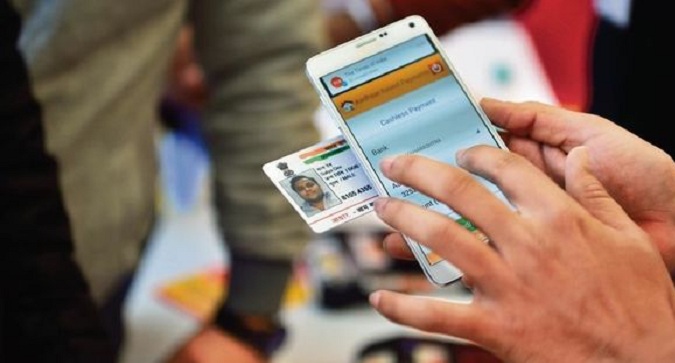 Every person has fear of losing their important documents, files, voter cards and ID cards. These ID cards and documents are very important for all of us as they help us to verify our identity and citizenship. One such card which gives us identity is our "Aadhaar card". There are people who always carry their Aadhaar card with them; somewhere they also feel insecure of losing the card. However, you no need to carry Aadhaar card any more for verification and availing Aadhaar-based services.
Guys, there is good news for Aadhar card holders. Recently, Unique Identification Authority of India (UIDAI) launched a new version of mAadhaar mobile app. however, the first Aadhaar mobile app was launched in 2010, but this time it has launched with new updates and features.
"mAadhaar app" recently launched by UIDAI for Aadhaar card users
Let me tell you guys that mAadhaar app was launched in July 2017 for smartphone users but now it has modified and launched with new features and updates so that users can easily access to information or avail opportunities with Aadhaar app services. UIDAI launched this new version with the purpose of providing more secure platform than the older version of app.
According to reports, UIDAI is asking users of old Aadhaar app to delete the previous version and install the latest mAadhaar app, which doesn't support third-party app instantly. Furthermore, the new mAadhaar app is available for download on both Apple's App Store and Google's Play Store.
Let me share some key features of new mAadhaar App
The new Aadhaar app has feature support for 13 Indian languages which include English, Hindi, Bengali, Assamese, Kannada, Gujarati, Marathi, Malayalam, Odia, Punjabi, Tamil, Telugu, and Urdu.
The app enables users to carry their Aadhaar card number, demographic data like name, Date of Birth, Gender, Address, and Photograph on mobile phone.
Users can also order a reprint, update their address, download eKYC, show or scan QR code, verify their Aadhaar, verify their email, and retrieve their UID (unique identification number).
This app also has feature which allow users to check status of various online requests.
Users of mAadhaar app can also lock or unlock their UID, Aadhar number or biometrics anytime.
App also provides facility of generating Time- based onetime password (TOTP) which can be used instead of SMS based OTP.
The most interesting feature of new Aadhaar app is that it can hold Aadhar details of up to three profiles that have been registered using the same mobile number. This is a best for those who don't have mobile phones like kids.
One more feature is that anyone can use mAadhar app regardless of the fact whether they have Aadhaar or not. To avail the services, users need to register their Aadhaar profile.
Some changes in the new mAadhaar app after the update
After the update the new mAadhar app is divided into two different sections. Here they are:
Aadhaar Services Dashboard – It is a compilation of all Aadhaar related online services which is applicable to any Aadhaar holder.
My Aadhaar Section – This allows users to create personalized space for all their Aadhar. You can add on your app for the selected profiles.
Major advantages of using "mAadhaar app"
People who don't use Aadhaar app should start using it as it offers you major advantages. Some of them are given below-
mAadhaar allows users to share their details using QR code hence helps you protect your data.
Users can also share their eKYC through messages and emails directly.
Also you no need to carry your Aadhaar card with you. You can use the mAadhaar app which is safe and secure.,
You have facility to lock or temporary unlock your biometric anytime.
Incase Aadhaar OTP is not sent for any reason then you can use Time-based OTP which is valid only for 30 seconds.
Final words!
Let me conclude this article in the words of UIDAI who tweeted, "Uninstall any previously installed versions of the mAadhaar app from your mobile. Download and install the new mAadhaar App".
So guys, if you want to keep your identity safe and secure then you must install the latest version of Aadhaar app and avail the services which are being offered to you through this app. Also one thing you should keep in mind that you can only download the app if your mobile number is registered with UIDAI. If it is not registered then get it registered first.
We will be back with another interesting article, till then get in touch with us.