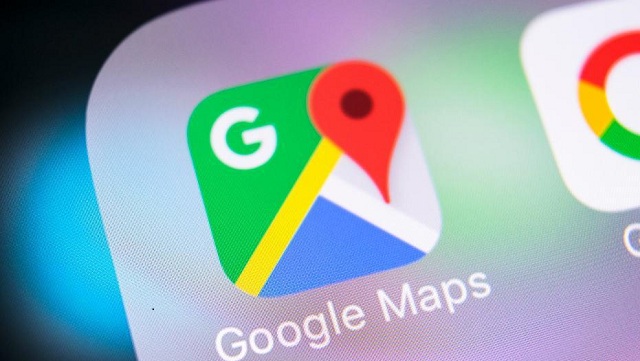 Travelling at night can be scary especially if there is no light on streets or roads. Now you will say car lights are there, are they enough for you to travel safely at night? No guys. Car lights are not sufficient to show you path at night, at least some lambs and light should be there in every street or road so that everything can be seen perfectly. Right! So, have you ever lost your path and then you thought of taking help of Google Map? I'm sure once you definitely have. Guys, we all take help from Google Map whenever we need to search for a place. But, do you know Google Map is planning to add a new feature called 'Lighting'? This new feature is all about showing you the path at night which is safer for you.
Are you ready to know when this feature will be implemented and how it will help you? Let's get started now. Make sure you read the article till the end.
A new feature called "Lighting" will be added in Google Map
Google map is great for getting directions while driving or using public transport or travelling by foot as well. So to help you reach home safely, Google map is planning to add a new feature to its service to highlight brightly light streets. That's why Google is said to add a new layer to show the street with lighting to make its users' path safe and secure.
According to XDA developer, the new feature called "Lightning" will help users identify streets that are brightly lit. The feature will highlight those streets with good lighting with a yellow color highlight to help users avoid streets with poor or no lightning.
Therefore, the streets that are lit will be shown in yellow color to differentiate it from those streets that are dark.
Where the feature will be tested first?
The new 'lightening' feature in Google map is expected to be regulated in India first where women's safety is national-level issue. After a test run, it could expand to other parts of the world, as per XDA developers. However, this feature is still in development, and not yet line now that's why there is no guarantee when it will be. Furthermore, the feature was discovered in an APK teardown of the beta version of the app, it is still not clear whether Google will make it live in the public version or not. There is also no clarity on how Google will gather and update data on lighting on streets.
How the feature will help users find safe path at night?
According to XDA developers, the new lightning feature will help users identify streets that are brightly lit. The feature will highlight streets with yellow color and provide you information about streets and roads which are safer for them. It will allow users to make better-informed, safer decisions about their walking as well as driving routes at night. Through this, it will be safe for people who going by car or for walkers as well as they can easily avoid dark streets at night.
Earlier, Google Map also introduced a feature called AR Walking Directions especially for people who are visually impaired. This feature also helped physically impaired people a lot.
The bottom line
In the final note, I just want to say that Google map has really done a great job by working on this 'lightning' feature. It will help people especially women as their safety is the top priority in today's world. Folks, Google has also added a f=new feature for tourists in Google map. It's a new translation feature which allows a phone to speak out a place's name and address in the locale lingo in order to help travellers communicate with their hosts.
Anyway, lightning feature is appreciable soon it will be started. For more updates and interesting articles get in touch with us.