You all might have heard about the Payment applications like Google Pay or Paytm app. These apps are the best instances for operating the online transaction securely. Exactly, I think the use of Payment app is rising continuously in this digitized world. And that is why, social media apps want to try such kind of service to make their application more reachable and accessible to people. According to me, social media apps are the one which connect you with other people globally. And if they provide the service of payment transaction on these platforms then hats off to them. These days, your current chosen messaging app WhatsApp is the one which looking to offer you the service of payment. Isn't it amazing? I know it is. Let's go ahead and try to know what exactly WhatsApp will do.
Can a messaging app offer payment service?
I think when this service will be started; you will find sending messages and video in an old method. I am sure; you will use WhatsApp just for payment service. Obviously, it can challenge every payment app because now the competition is too tough for the app like Paytm or Google Pay. This is because there are some more apps like WhatsApp who will offer payment service soon. I think nobody will refrain using such service because WhatsApp is such an application that is used on a daily basis. One more thing, such services need the approval of RBI before launching. Now, let me share the whole story going on with WhatsApp related to approval of RBI.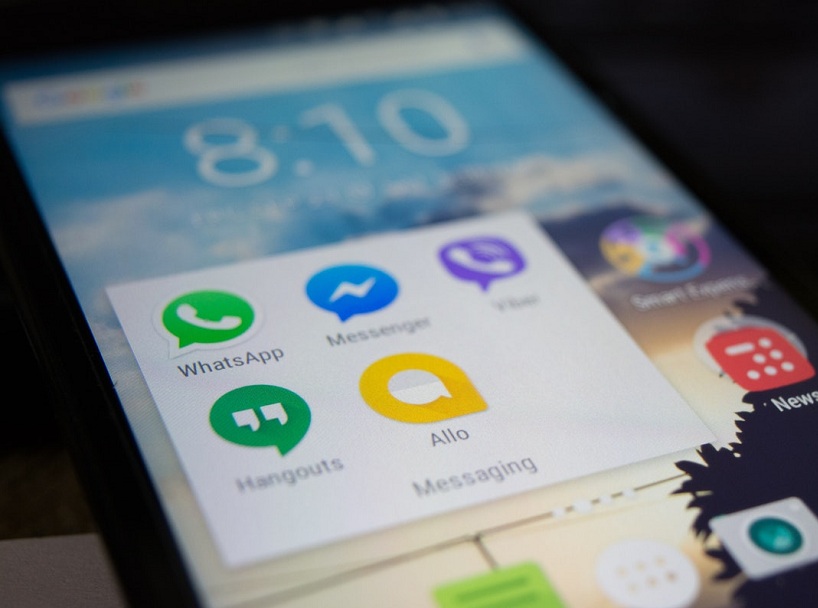 This is important to get aware of the whole matter properly so that we can set our mind whether to use it or not. So, your messaging app WhatsApp is going to launch WhatsApp payment service soon in India. To launch this service, they have approached the Reserve Bank of India for their official approval. According to the sources, the Company WhatsApp is in the final stage of regulatory clearances for its launch of payments. With this, we also got to know that the audit is not to be conducted as WhatsApp agreed for data localization norms which were set by RBI related to payment purpose.
Most of you have raised the question related to the testing of the payment service. So, WhatsApp is testing in Beta with at least one million users of IOS and Android.
What features you will see in WhatsApp Payment in Beta?
Now you need to know about the features or the facility what they are offering.
In India WhatsApp payment service is based on Unified Payment Interface and this will help every user when they want to transfer the amount one bank to another bank.
You can avail this facility to transfer the amount via UPI. So, this is the best option for you. When you use the beta version for the WhatsApp payment, it has the ability to scan QR code. The use of QR code here is just to receive or send payment to the next person.
What was the Situation of WhatsApp payment service last year?
The news related to WhatsApp payment is not new. Last year it got delayed but now this year as they are now ready to introduce. According to a report we got to know that it was delayed because of security and privacy issue concern by the Indian government. Here, Indian Government raised questions that how they would save the user's data and also many such concerns. This is the reason that it got delayed last year. So, WhatsApp focused on this Payment process where they took the help of its partner bank to discuss it with the Ministry of Electronics and Information Technology. They needed some particulars regarding the payment system and service. Now the question is who are the partners of WhatsApp payment service? Of course, they need partners regarding this so we got to know about partners in which HDFC Bank Ltd, ICICI Bank Ltd, Axis Bank Ltd and last State Bank of India will join the hand for this WhatsApp payment process.
Statement of Global Head related to WhatsApp Payment service
Will Cathcart visited India in the month of July this year with his team where he met officials of RBI, NPCI and including IT minister Ravi Shankar Prasad. Cathcart told media "They are going into digital payment also in accordance with RBI architecture and NPCI requirements. I have heard them and have instructed my departments to encourage them if they comply. If they meet the regulatory requirements, they must be encouraged". I think the service of UPI payment going on everywhere so that's why today there are more than 45 third party app like Google Pay, Amazon, and Flipkart who provide the UPI payment service. Wait, not even these apps, around 140 banks like Paytm Payment bank, Airtel payment bank and Axis bank who are ready to offer service of UPI payment process.
Process to send money via WhatsApp?
We are talking about the payment process transaction via WhatsApp, but it is important for you to get aware of how the transaction will happen. Do you know how users can directly send money to the others? It is not a long process folks! Just read out all the steps which you have to follow-
First, open your WhatsApp application and directly go to the Payment option. You will find an option on the top right with three-horizontal dot menu.
Now you need to set up WhatsApp here by adding your bank account. Many of you linked your phone number with a bank account so for them, the process is too simple. Here, the role of WhatsApp is to verify your number and with that they will highlight bank accounts linked with a number.
Do you want to know the separate setup process of selection? You can do it by selecting your bank for the list which the application shows. Here you gonna see that it shows you most of the banks like HDFC, ICICI Bank, Andhra Bank and many more.
Now after setting up your account, open the contact to which you want to send and then click on paper icon at the bottom. The icon is used to send the attachments like documents. Next is selecting the Rupee icon.
Okay! So, what you have to do is to just enter the amount and then enter the payment description and then click on send option. One more thing, you have to enter your UPI PIN to authorize payment process.
You can request for money too, how?
The money request will be sent to next contact person via message as there are steps to follow so readout below what you have to do-
You want to request for money, simply open your contact person and click on the paperclip icon. After that, select the Rupee icon.
You will see the Default option name changed to Request one at the top.
Next is entering the amount according to your choice and you can add a note too.
Finally, a message will be sent to the person of request money. Here you need to know one more thing that is request will expire in six-days.
You can also cancel the request if you want to; there is an option for cancellation.
One more bulletin shared by RBI for mobile wallets.
Reserve Bank of India has given time to every mobile wallet till 29 February 2020 for fully complied with KYC norms. Know Your Customer (KYC) is a major relief to the companies like Paytm and Amazon Pay so RBI has extended the date. Let me share the statement of RBI related to this matter as they said "It is advised that the timeline for the conversion of minimum detail PPIs to KYC complaint PPIs has been extended from 18 months to 24 months. It may also be noted that no further extension will be granted for this purpose".
Conclusion
Just want to say that I don't think so you people operate other messaging app more if compared with WhatsApp. If the service of payment gets launched, those who don't operate WhatsApp will start using it. Right now, the current situation of WhatsApp is about getting the approval of RBI. We will get to know this, at the end of December 2019. We can operate such a service. We will update you, folks, if we get any new information regarding the payment process of WhatsApp. You can read out the steps on how to send or request money given above. Till then get in touch with us, we will be back soon.