will tell you what most of the app developers think about all the time. They always in trouble whether to create some native mobile application or hybrid mobile applications. Well, of course, building both native and hybrid app is a good choice but you must be aware of its negative points too. Of course, it can set your decision after that whether to work on this or not. Well, this blog is just for you all developers to get aware why to avoid Hybrid app development.
Hybrid app can't win users heart sometimes, check some negative aspects here
Most of you are aware of Native applications which are smartphone application that builds for the mobile operating system but what about Hybrid app development? Let me share some views of developers. When I researched on these both, most of the developer suggests the new comer not to build hybrid mobile applications. They also highlighted many reasons behind not to consider Hybrid app development. Do you want to know all such reasons?
– Sometimes it creates a complex process for the developers
Ask about the price and every developer suggests you that Hybrid app is cheaper than native app but it is cheaper only if you build once and they run everywhere. It is true as here I know many companies work with Hybrid app using CSS, JavaScript and HTML. Most of the developer agreed that it has some disadvantage to work with Hybrid app. If your project is pending only by 10% then such 10% requires 90% efforts from developers end. Also this 10% work is very crucial to complete without any error like bug issues. Here the Hybrid app fails to reach access.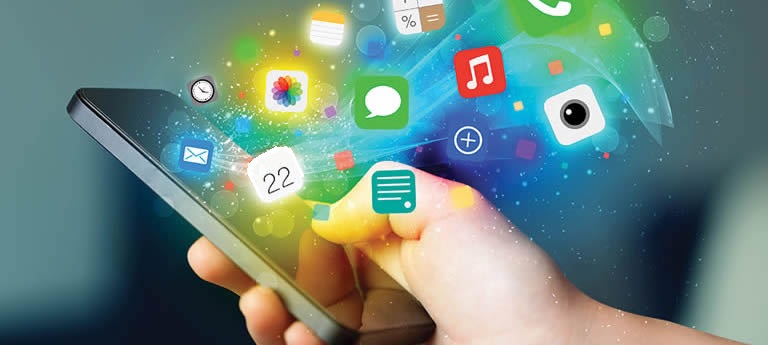 This is for both platforms like Android and iOS. It is very difficult to maintain the same coding on different platform. Most of the plugins that you are looking for doesn't exist in Hybrid App development. You need more money to remove this complexity.
– You can't get new features quickly in Hybrid app
Might be shocking for you but it is the fact, folks. I will tell you the reasons as if you want to work for Hybrid app then it is difficult for the platform to get access to new features as I mentioned above point. Well, it is a plus point to work in the native app as the developer gets early access of Software Development kit when any such new version in iOS and Android indicates. They got an update for their application so here plus points for the native developers.
With hybrid developers it is just opposite, they need to wait. They have to wait until the third-party developers present the plugins for new operating system features. Sometimes it can take more than 4 months.
– Sometimes working faster can create big issues for Hybrid developers
Let me tell you why I am telling like this. Every business demands to walk with market trend. If you want to compete the competitors then you have to show your performance at right time.
You all want to complete your app as soon as possible but keep one thing in mind that don't do any mistake in hurry. Users never compromise with User Experience. Your single mistake can stand you at last in a row.
Hybrid App development is a complex process. Sometimes you can't launch an app at right time. Most of the developers can wait for months to launch their app and some developers can't. So if you can wait a few months before the application gets launched then try to work on the native application. Reason behind choosing Native app here is the best performance, high security and best user experience.
User experience should be your first priority. Never compromise with it. So in your quick process if you did any mistake then you know what the result you have to face.
– Security also creates an issue, check how it is
I think if you compare Native and Hybrid app regarding the security then you can't fully trust on Hybrid App just because of third party integration. You can't check the coding done in this.
Hybrid app is not safe because the third party coding has been done with non-native codes. As I told you before Hybrid App has multiple layers of coding just because of third party integration. Every layer of app gives the opportunity to hackers to hack. In this aspect I can say that native is safer than Hybrid App. These plugins are a big security concern for you.
Conclusion
At concluding note I can say that Native App is best to choose rather than Hybrid App. This is because Native apps have the best security and best performance. Its amazing User Experience gives it an extra point to win the heart of users. Not only this you can walk along with market trends.
I hope after reading this blog you can take decision what to choose or what not.
For any other information feel free to contact. Get in touch with us for more interesting articles.